When a plumbing issue arises, say your water heater is acting up, you have leaks or flooding on your bathroom floor, your drains aren't working, or you have a sewage system that suddenly fails to flow through, you find yourself tempted to make a rash decision as to which plumber to call. You search the Internet and ring the first name without going through their credentials first. Next thing you know, the plumbing issue you're now dealing with is even more terrible than it first was.
Choosing the right plumber is one of the biggest and most important decisions you'll make as a property owner or tenant. A good one can distinguish between the best remedy at the most reasonable price and one who is merely practicing on your plumbing issue.
Follow this guide to help you in the decision-making process.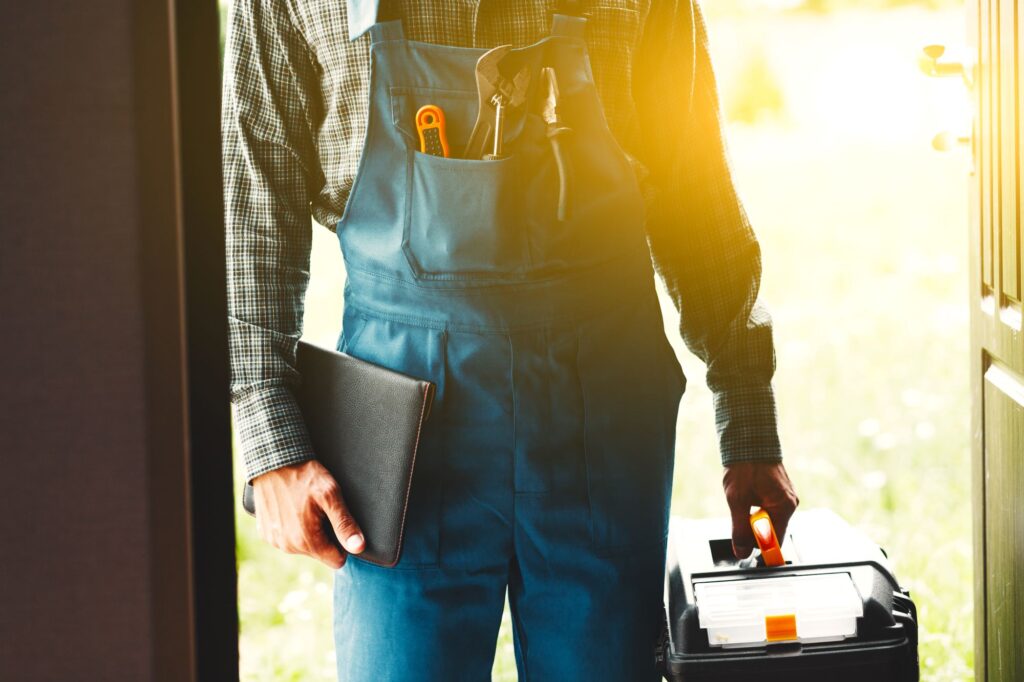 Ask If They Are A Licensed Plumber
This can't be stressed enough. Many property owners fall into the trap of hiring unlicensed plumbers to save a few bucks on the bill. While unlicensed ones will charge much less than those with credentials, remember a licensed plumber is always the best for the job.
Licensed plumbers not only have experience, but they have also taken all the extra steps to obtain the proper certifications and licenses to operate as professional plumbers. The level of trust in that case then becomes so much higher. Don't be afraid to take a look at it, just so you're certain of the presence of those certificates.
You may have to pay more initially but think of this as an investment in the long run. Choosing unlicensed plumbers may save you money in the short term, but you're only setting yourself up for doom a little further down the road.
Check For Presence Of Insurance Coverage 
In addition to proper licenses, insurance is also crucial. It's not always required (depending on your area's local licensing and certification requirements), but they're a plus. You never know what could go wrong in your home while the plumber is working, and the last thing you'd need is to have to cover for those damages yourself.
With proper insurance coverage, you have the protection from the plumber's insurance company, which will pay for any property damage while actively working on the plumbing issue. This can save you so much in terms of potential out-of-pocket costs.
Ask For Availability Of Plumbing Emergency Services 
Some plumbing issues are so minor that you can wait at least a few hours or until the next day for the plumber to visit your home. Others, however, are considered emergencies, where even if the issue arises in the wee hours of the morning, a visit from the plumber is expected ASAP.
To prepare for the latter, finding a plumber who offers emergency services is a plus. That way, you won't feel so bad about last-minute calls or unscheduled demands for a plumbing fix.
Go Through The Plumber's Online Reviews 
Nowadays, almost every bit of information can be found online, so there's no shortage of feedback regarding specific plumbers. In fact, the stronger the online presence, the better. This is a sign of legitimacy, as they've got nothing to hide. They're confident enough to establish their presence even in the online community, and they have good feedback and reviews to speak for their performance.
Remember that the best ads for a company are always feedback from previous clients. Happy ones are more than willing to share their pleasant experience with specific tradesmen, while disgruntled ones are also not short on negative posts.
Take these to heart and look for any red flags. If anything doesn't sit well with you, follow your gut and look for another one instead, no matter how rushed you may be to find a good one.
Check If The Pricing Is Right 
If you don't try to compare and check the price, you might end up overpaying for the plumber's services. It's also a misconception to think that a more expensive plumber is always of higher quality. This sometimes follows, but it's not always the case. Hence, it's wise to compare your quotation with other factors like years of experience and overall reputation.
Choose the Right Plumber
In closing, the 'right' plumber can differ from one person to another. You may have a common plumbing problem, but some differences come into play in terms of the individual's preferences and what other factors are more crucial to them than others. There are numerous plumbers in your local area, that's for sure, but not all of them will have the same qualifications. Whether the issue is big or small, the requirement is the same: always go for the best you can find.