Once the holiday season starts knocking right around the corner, the excitement will certainly be on the roof. It's time for you to bring out your Christmas decorations and fill your home with them, one room at a time. Whatever the design theme you'd like to have for your home, there's one thing you should aim for: sheer elegance.
You see, decorating for Christmas need not be an expensive affair. You can go over the top and still look tacky while keeping things minimal while being elegant. The latter should be your goal, so your home is always presentable, whether you have guests or not. This may be a daunting prospect, but elegance can be easily achieved when you know how to transform your home for the holiday season.
Get ready to deck the halls with these seven tips on how you can make your home more elegant this Christmas season.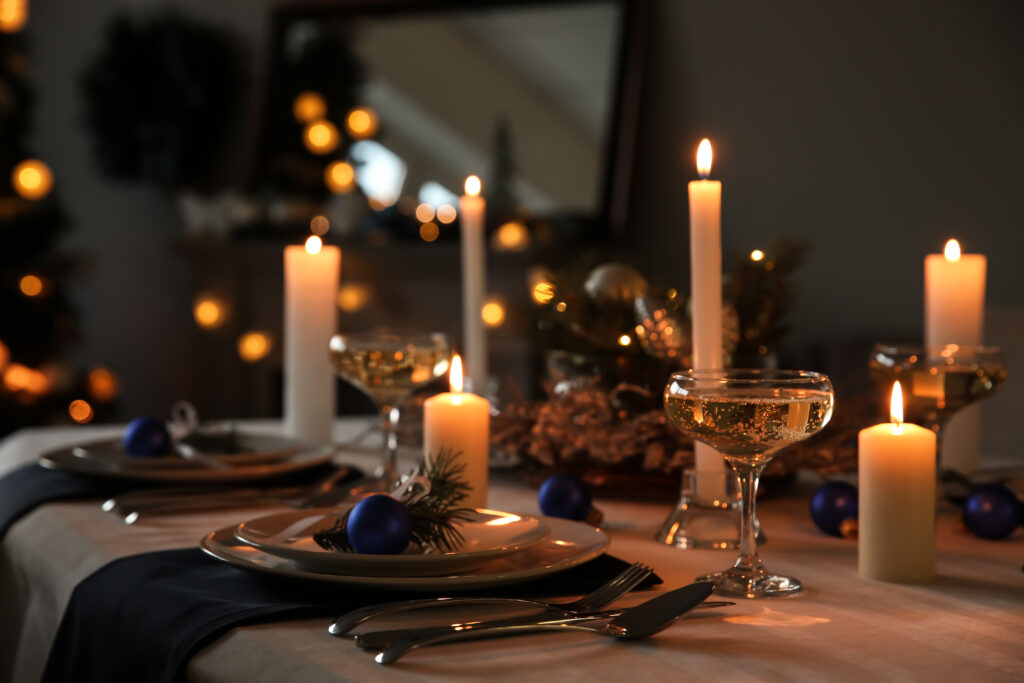 Don't Overdo The Christmas Tree Size
If you have a small living space or house, stick with a small tree. You don't always need to have the biggest Christmas tree for it to be special. Even small trees, like this a small fibre optic Christmas tree still have a lot of magic in them. What matters more is how you decorate the tree, so it looks great and not one that looks haphazardly decorated.
Keep the tree size proportionate with your home. If your tree is too big, then it'll look awkward. It may stand out, but not for all the good reasons.
Abide By The Rules On Repetition
Groups of three, or groups of two. Either of the two is no-fail decorating tips, Christmas or not. Abiding by the rules on repetition can instantly level up to make the space look classier. Instead of just having one piece of that decoration in that home, you've taken the extra step to have pairs or groups of three clusters.
For example, you have two floor-to-ceiling windows in your living space. You want to add a hanging wreath on the window to make it look less bare. Instead of focusing on only one window, mirror what you did on one on the other as well. This is what it means to decorate in pairs.
After doing this, try taking a photo of your living space. You'll be able to see the difference in how your living space looks better with symmetry than without.
Cast Warm Glows In Your Home
Big, empty lanterns aren't just reserved for candles. In it, you can place fairy lights, too. Place a ball of fairy lights that you've bought for the holidays inside the lantern to cast warm glows around your home. Choose warm yellow or white hues to avoid having too many colors going all over the place. 
Do you have stairs at home? Each side of the staircase is a perfect place to place your lanterns. It makes your stairs twinkle and glows, so it's not left behind when the rest of the home is well-decorated. 
Bring Out Plaid Ribbons
There's just something about plaid ribbons that make them look chic and classier than gold and plain ribbons are. When used as your fabric of choice in the household, it's like you're reminded of those log homes during the winter season, where you can sit comfortably while sipping your cup of hot choco.
Plaid can be used in many ways, apart from the ribbons in your tree. You can also have red plaid patterns for your throw pillow covers, tablecloths, and table runners.
Keep The Tree Lights Dim
If you love using many colors in your home, you may lean quite fast on choosing colorful tree lights. There's nothing wrong with this, except that too many bright colors may make your home look like too many things are going all over the place. Because you're leaning more towards elegance, you must keep the lights in one color and dim.
Like the fairy lights you place inside your lanterns, you can't go wrong with warm yellow or white. Choose one hue and keep it uniform throughout your home. Putting your tree lights on a dimmed light gives off that lovely glow around the room.
Decorate The Mantle
This sixth tip applies to households with a fireplace, hence a mantle. An elegant home is also one where the mantle is well-decorated. During the rest of the year, this may be where you'll display photo frames, fresh flowers, plants, and other personal memorabilia. For Christmas, you may want to do things quite differently.
If you still fancy having photos on your mantle, you can swap out the usual photos with family photos from Christmas through the years. There's nothing that warms up a home more than personal photos do. And, a warm home during the holiday season is always a cozy and elegant one.
There are so many ways to decorate the mantle, and the Internet is not lacking in inspiration. You can have a garland, Christmas socks, and even a Christmas banner if that's what you fancy. Just be sure whatever decorations you place on the mantle still matches the rest of the room. Don't make it stick out awkwardly.
It's Never Too Early To Start The Holiday Decorating Season Now
Have you long been wondering how to decorate your home for Christmas? The insights above should help you get started. When you apply the tips mentioned above, you're not just decorating your home in typical fashion, but you're also making it more elegant. Moreover, now you should understand that elegance doesn't always mean expensive. You need to learn how to go about holiday decorating so you don't overdo it and cross the line between elegance and cheap.