Life happens in the living room. It's the heart of the home.
Even in a beach house where you're probably not spending a ton of time indoors – the living room is so crucial.
And you've got plenty of styles to choose from when designing and decorating your space. You could go with a minimal look, modern, contemporary, traditional, or farmhouse.
But if you're looking for a laid back, casual, and beach-inspired theme – look no further than the coastal living room.
How Do You Style a Coastal Living Room?
First, you should take the same approach you'd take to styling any living room: find inspiration. We've got lots of it for you below, but it wouldn't be a bad idea to poke around Pinterest as well to get you started in the right direction. Save a handful of pins and then try to identify what they have in common.
Some aspects of great coastal living rooms include:
Beach Colors: Think turquoise, aqua, sea foam, and other shades of blue; as well as beige and sand colored tones.
Beach Accessories: Think shells, shiplap, refinished wood, and sea glass.
Natural Light: The beach is typically a pretty sunny place, so consider reflecting that by letting more natural light in or using mirrors to accentuate it.
A Rustic Touch: Lots of coastal living rooms feature wooden benches and jute baskets to create a rustic feel.
If you stick to some of the staples above, you can't go wrong. Beach living rooms that do too much are often charming. Those that do too little tend to have a really nice clean, open-air feel. So don't stress.
15 Coastal Themed Living Room Ideas
Without further ado, here are 15 beautiful coastal living rooms to inspire your own:
Work with Wicker Accents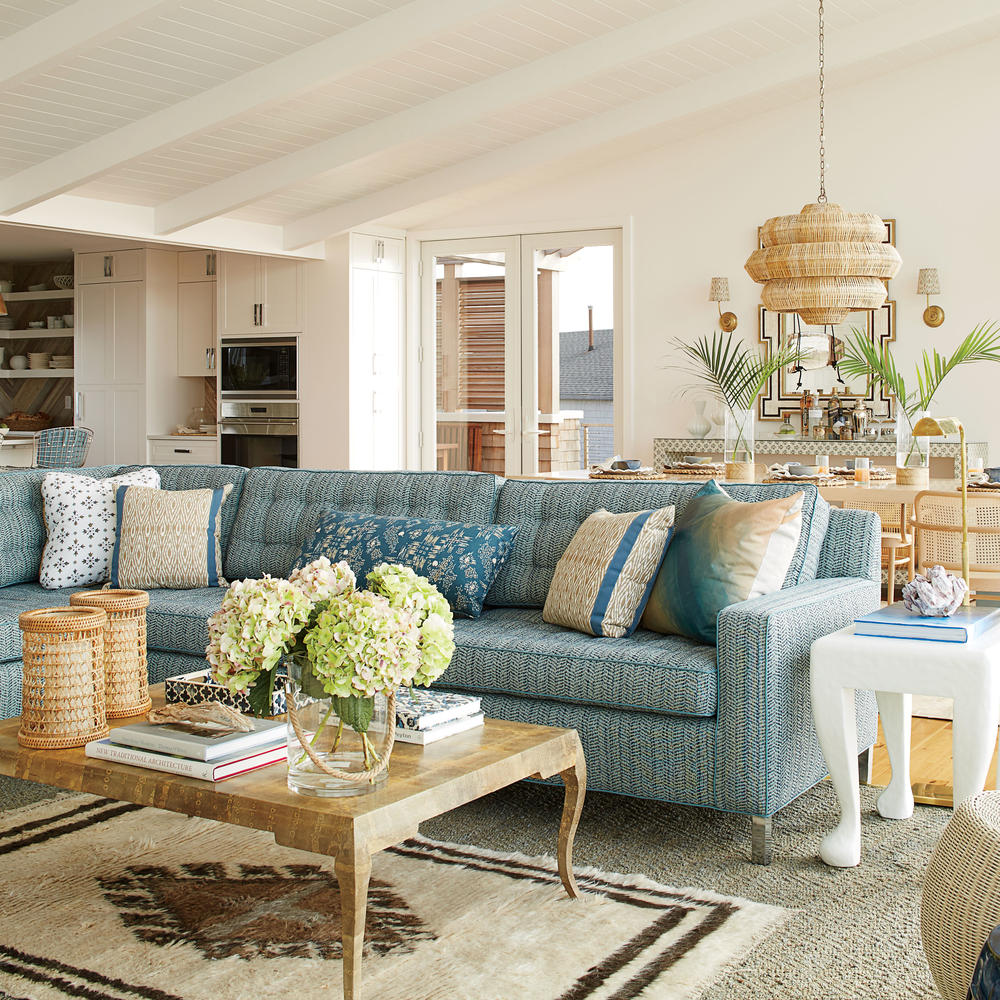 Reflect the Ocean with Blue Hues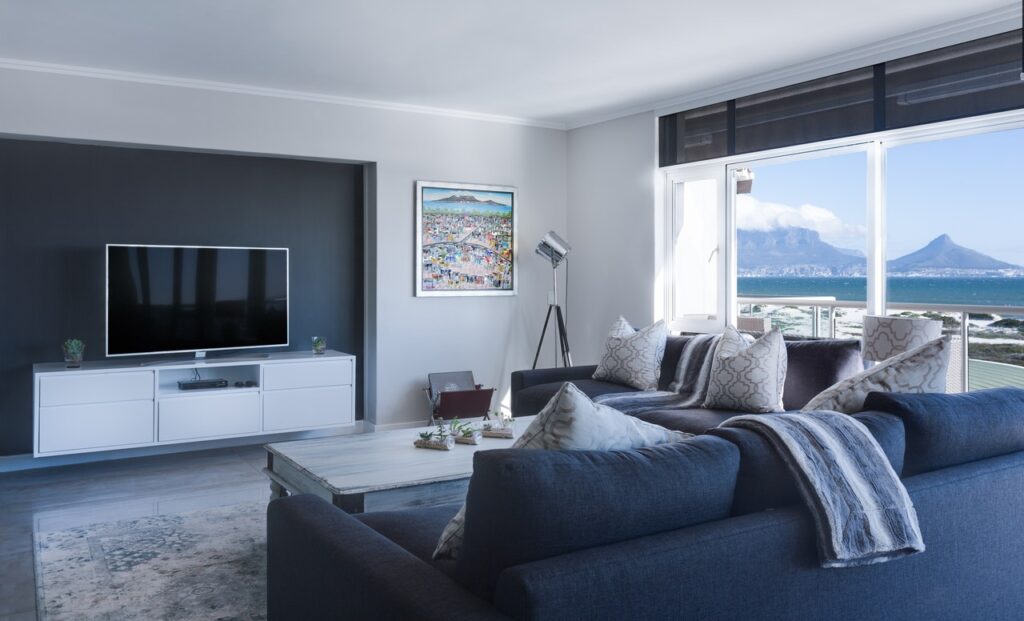 White with Coral Accents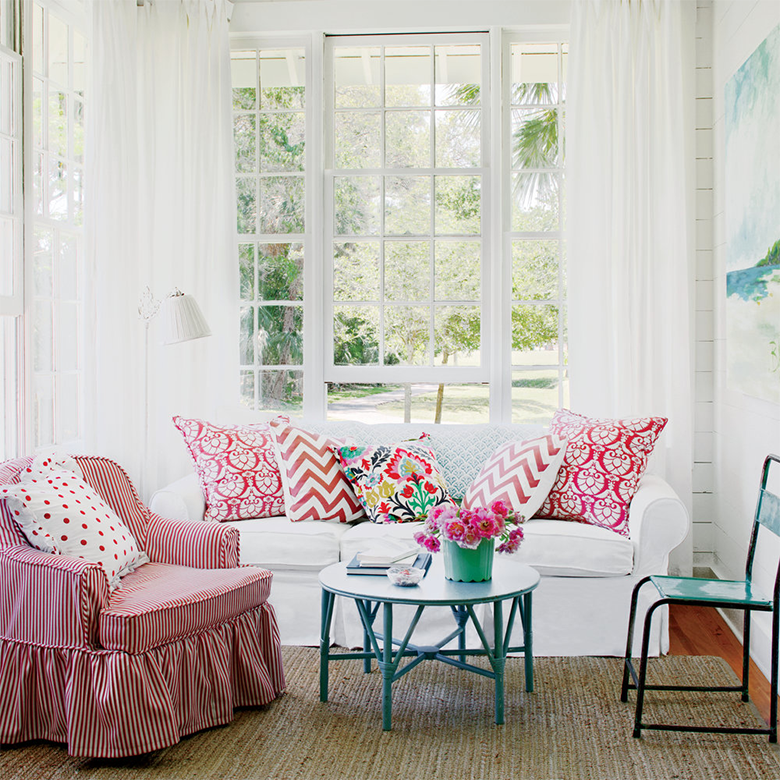 White and Wicker with Blue Accent Pillows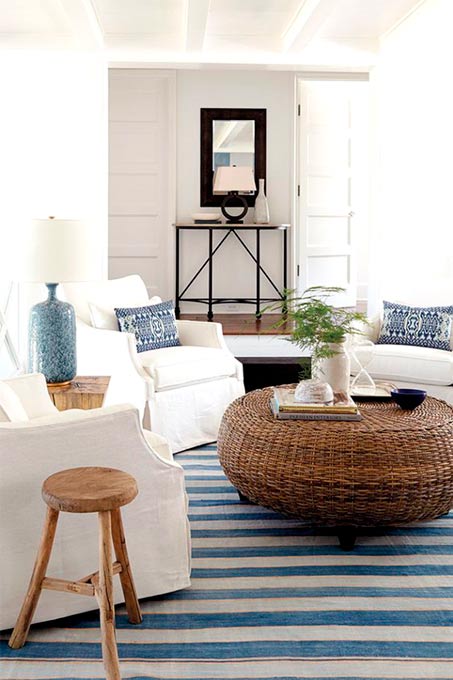 Natural Wood Tones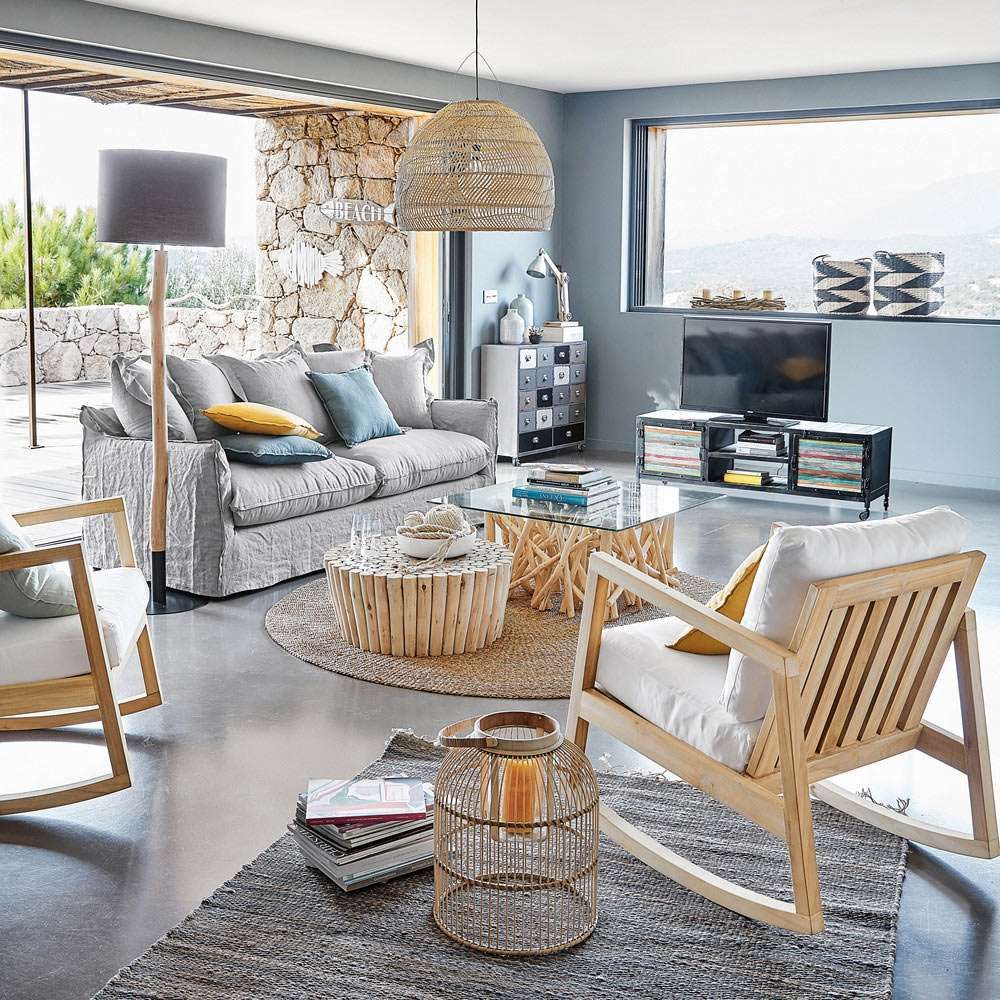 Whitewashed with Natural Elements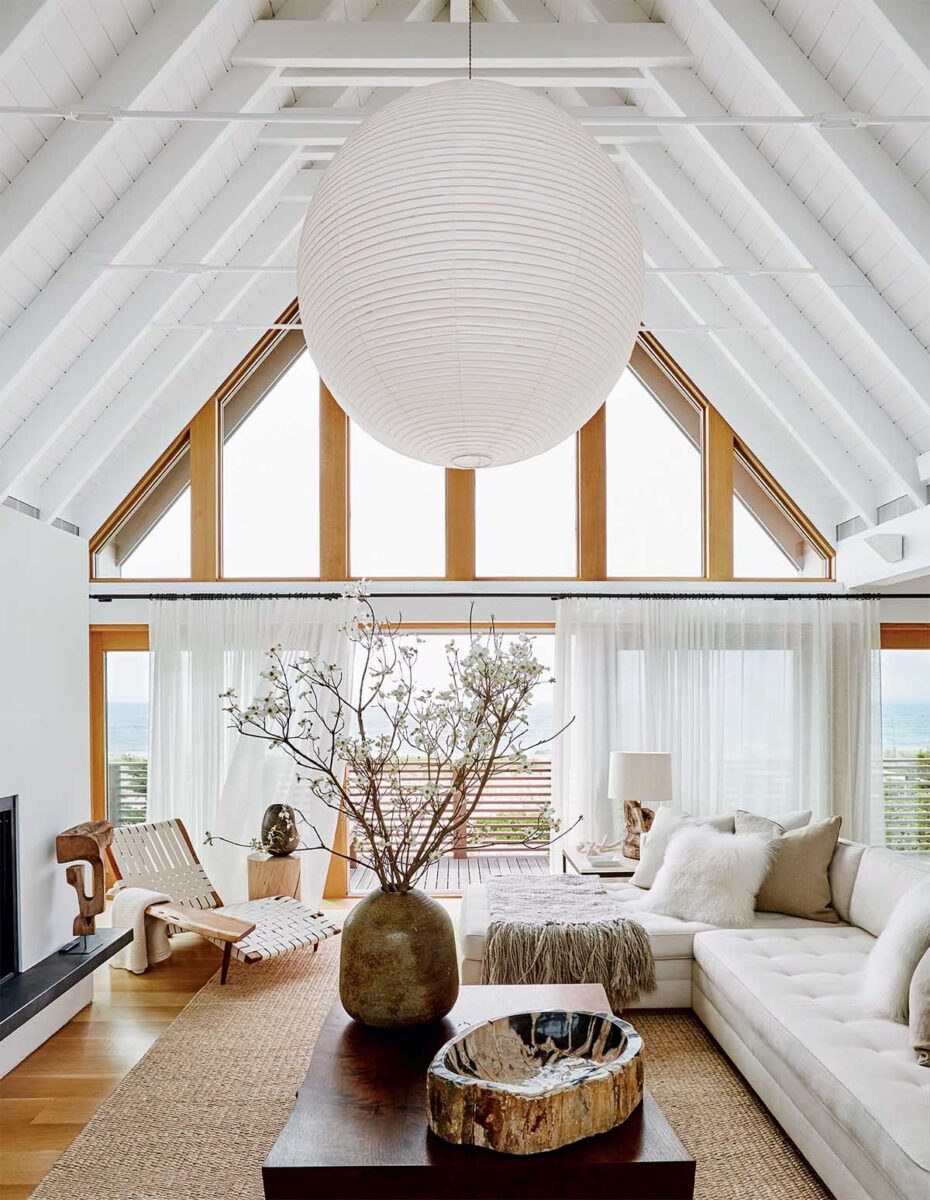 Deep Blue Accents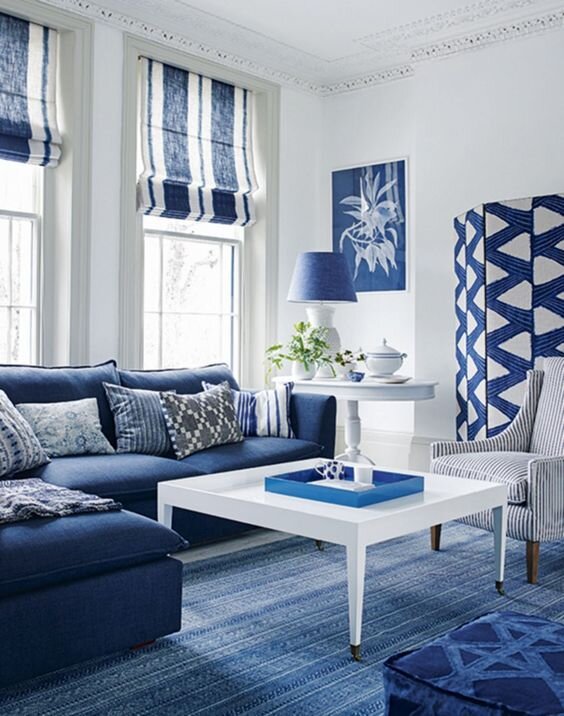 Modern Neutrals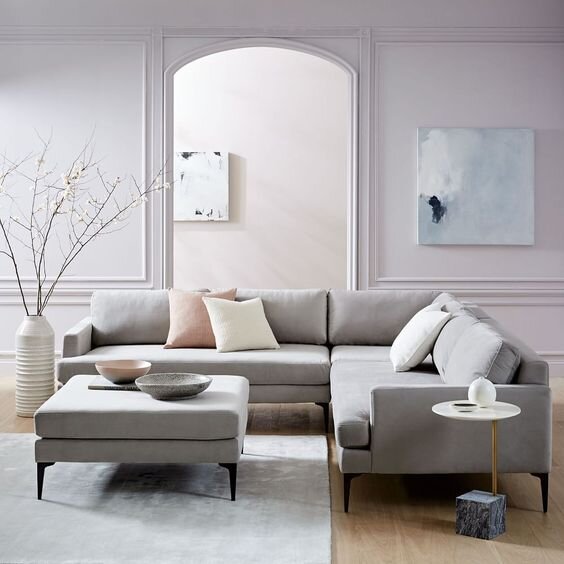 Traditional with Lots of Natural Light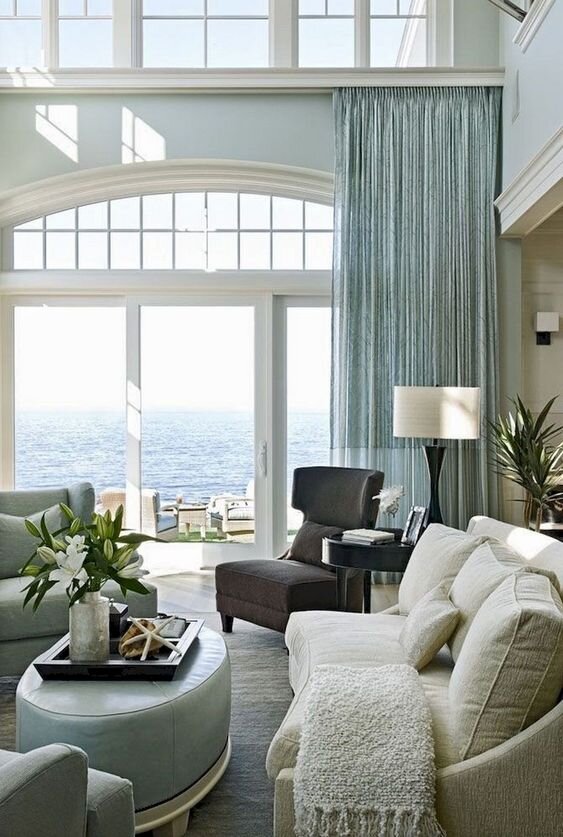 Go All Out with Beach Decor
@shopskout
Natural Wood with Lots of Greenery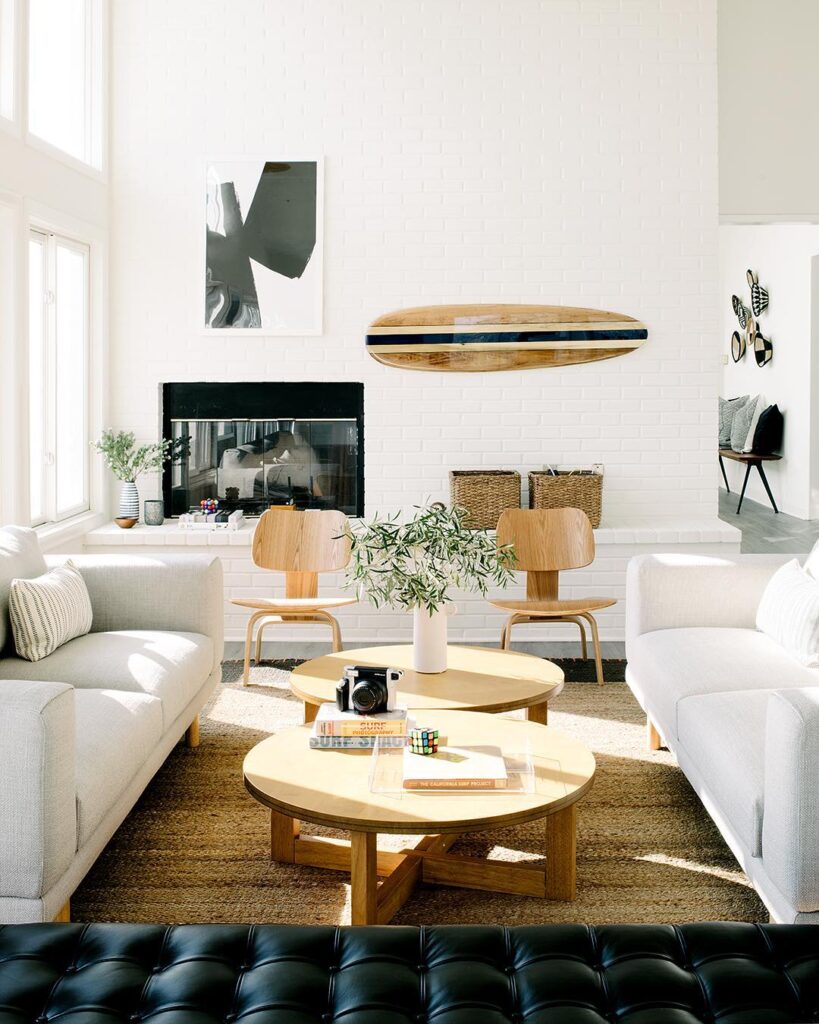 @laurenpressey
Wicker and Greenery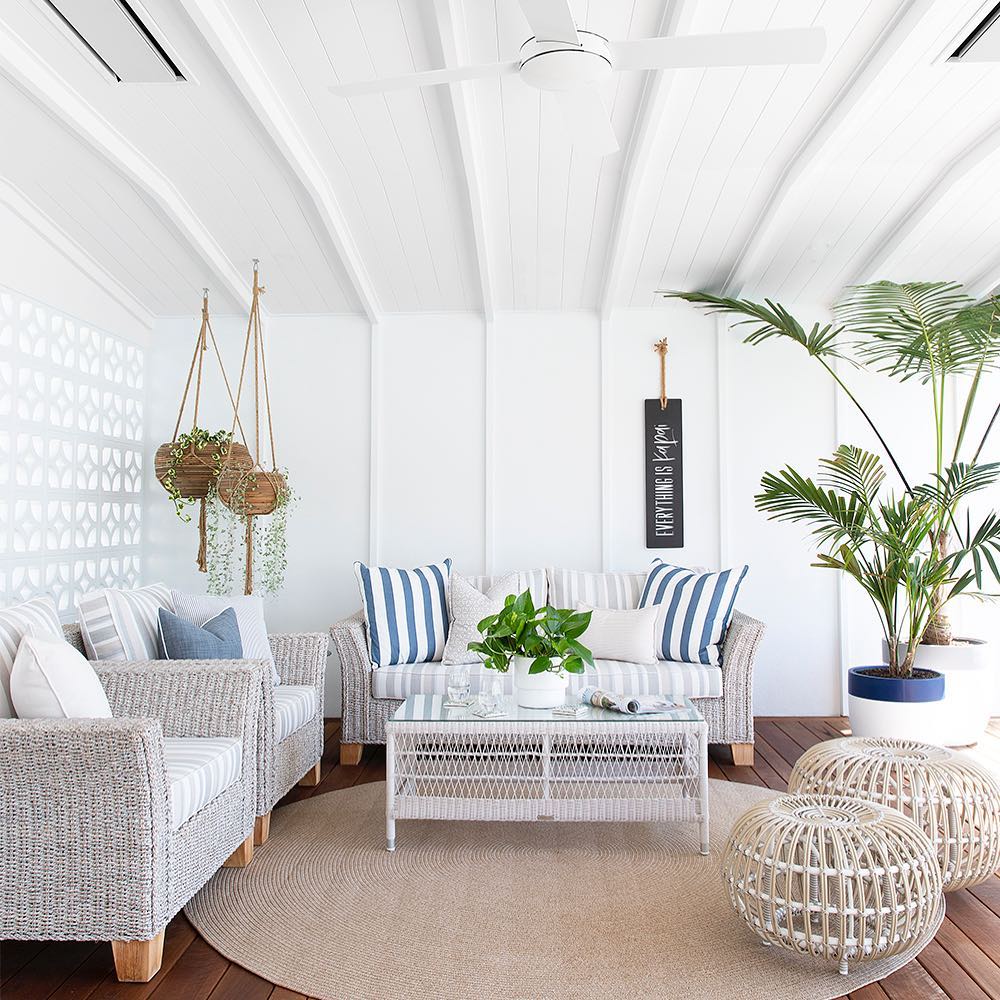 @donna_guyler_design
Paint the Ceiling
@studiomiel
Textured Rug with Wicker Furniture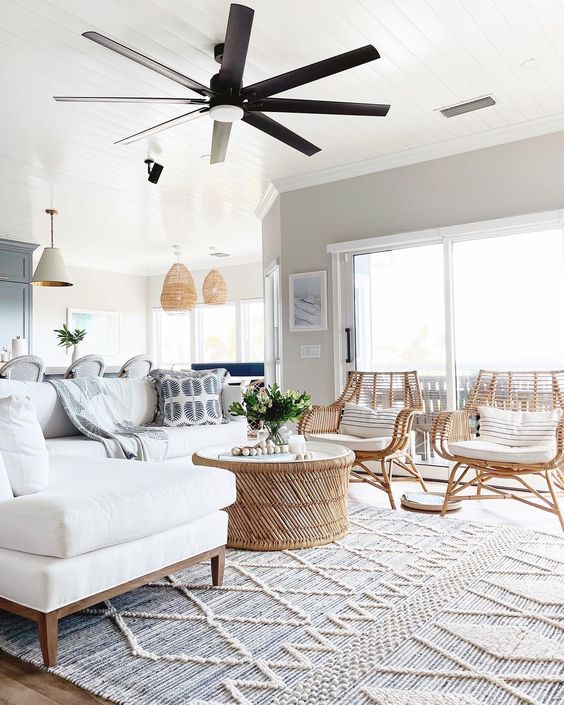 Light Colors with Light Blue Accents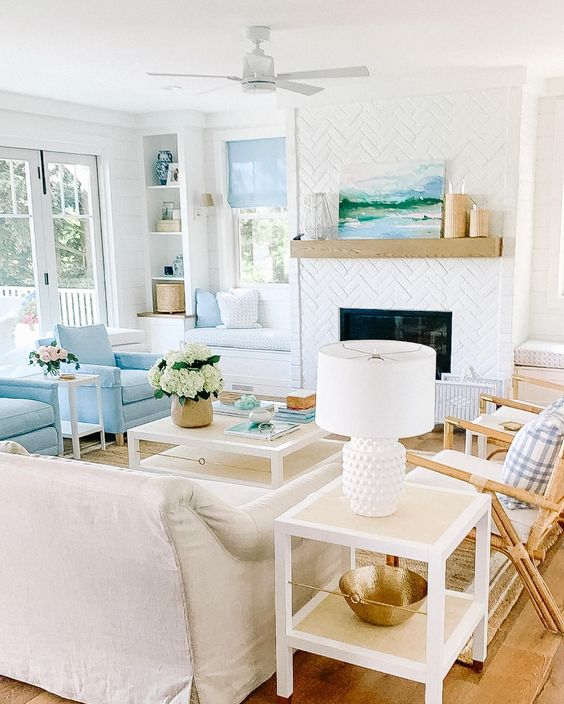 Make it Your Own
Your beach house living room is a the center of the home. Take pride in it and take your time decorating it. You and your guests will appreciate it.
Draw inspiration from the above images, but be sure to make it your own. If in doubt, go with a white or light blue color palette, incorporate some wicker furniture, and let the natural light flow in. You can't go wrong.