Water is considered one of the most vital basic needs of life. With that, a continuous water supply is necessary for every household. However, some communities cannot supply water 24/7. Hence, you should invest in a water storage system for your home to get water supply whenever it's needed.
Water storage systems, commonly known as 'water tanks,' collect water and store it for later use. It's very beneficial as it gives people the convenience of accessing water at all times, making it an integral part of your home's water system. They come in a wide array of sizes, designs, and specifications to cater to each one's needs and preferences. Some would prefer to have a small tank intended for emergency use, while others seek a large tank to cater to their household and irrigation needs.
Whatever position you find yourself in, it's essential to know the different factors of the best water tank that'll surely meet your needs and give you the convenience you deserve. Read on to learn about the various tips and tricks to choose the perfect water storage system for your home.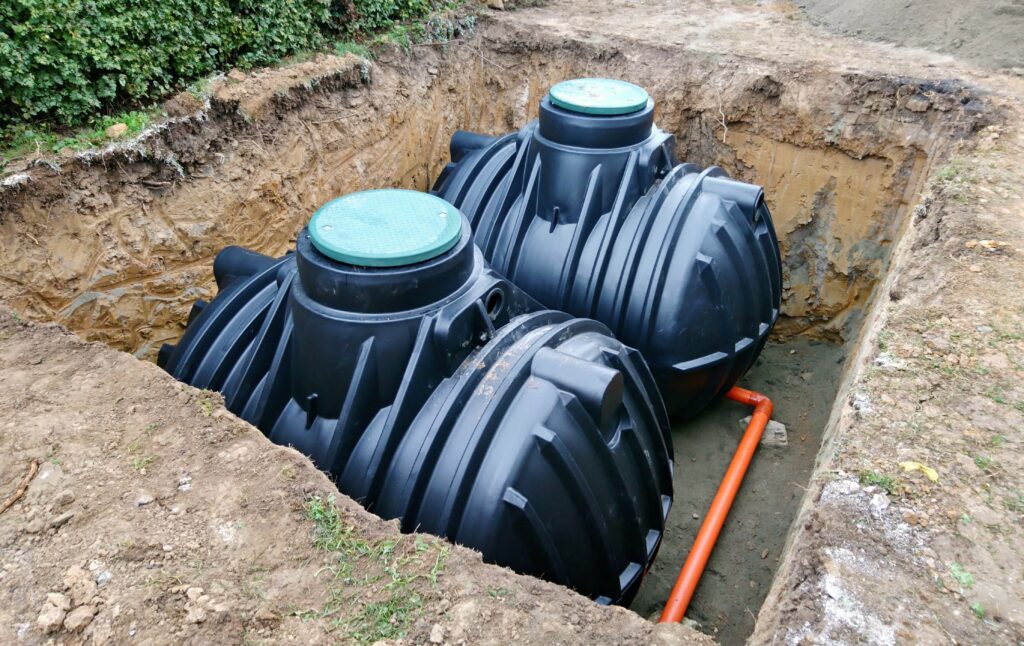 Know The Purpose
Water tanks are containers for storing water. People use it for various reasons such as:
Garden water
In case water supply from the community source is interrupted
An alternative water supply
With that said, it's best first to identify your water tank's intended purpose. Try to ask yourself and answer the question 'How will I use it?' Doing so will help you determine which tank is best suited for your need.
Storage
Before deciding on which tank you'll purchase, it's essential that you first identify where you'll store it. Doing so will enable you to find the right tank suitable for your area. These are the following options that you could choose from:
Truck Tank: If you need a temporary water storage solution, or you're considering transporting water to another location, a new range called Truck Tanks™ is the best option for you. It comes in different sizes and is very portable compared to other types.  
Overhead Water Tank: Due to its affordability and easy-installation features, an overhead water tank became prevalent in most households. You can also quickly check for leaks and broken pipelines through visual inspection. It also doesn't require electricity during use due to the gravitational force that maintains the required water pressure.
Underground Water Tank: From the name itself, it's a tank positioned underground. It's ideal for storing rainwater and from the community water sources. Underground water tanks are usually more extensive compared to overhead water tanks.
Determine The Water System Size
Since you now have identified the purpose of your tank, the next consideration should be the size. As mentioned, water tanks come in various sizes. The suitable size for your home depends on your water usage demand and application.
An average person uses approximately 75 gallons of water per day for drinking and hygienic purposes. However, this computation doesn't include other activities that require water usage, such as watering the garden, bathing your pets, and laundry. Therefore, it's best to have a little extra to cater to other extraordinary activities.
Consider The Material
The type of material is also another critical thing to consider when choosing water tanks. Here are some options you can choose from:
Steel: If you want a solid and large water tank, but you're on a tight budget, then this might be the best option for you. Steel water tanks are one of the cheapest options, yet they offer huge capacities and are very easy to install.
Fiberglass: Due to its lightweight and durable features, some prefer fiberglass water tanks. It'll also last longer since it doesn't corrode or rust. However, it's pricier and is only available in small to medium sizes.
Plastic And Polyethylene: The cheapest among all the options is plastic or polyethylene water storage. It's lightweight, corrosion-proof, and you can easily manage installation and transfer. Leaks are usually not a problem, and it doesn't require a foundation.
Other Important Water Storage Considerations
Though they're called extras, they are necessary for optimum efficiency and safety.
Layers: It's best to pick the triple-layer material. Cleanliness of the stored water isn't at stake with the help of the food-grade material inner layer, especially when you don't have a water filtration system.
Algae Growth Prevention: Choose a water tank that has a light-block technology. It'll prohibit the health-threatening algae from growing in your water tank.
Home Delivery And Installation: Large water tanks can be bulky. Hence, you want it delivered straight to your home. If the store offers installation services, it's very beneficial for your convenience.
Having the right water tank for your home is an excellent solution to many problems. For instance, it gives you the convenience of accessing water 24/7 amidst water interruptions. It also allows you to store and reuse rainwater. However, getting the right water storage system requires good research and assessment. Always keep in mind that your needs and preferences are the determining factors as you choose the most suitable water tank for you.
Considering the tips above will help you get the tank that meets your needs, fits your home, works with your budget, and gives you the convenience you deserve.