If you're blessed with additional space in your home, you're going to want to do all you can to best make use of this space. From giving you a reason to inhabit this space to increasing the market value of your entire property, every bit of space must be used to its full potential. Despite this, maximizing space is much more than simply changing the space into something else. It's about doing so correctly to capture the attention to detail. If you host guests a lot, a bar is a perfect addition to your home. Discover the top tips for creating a home bar below.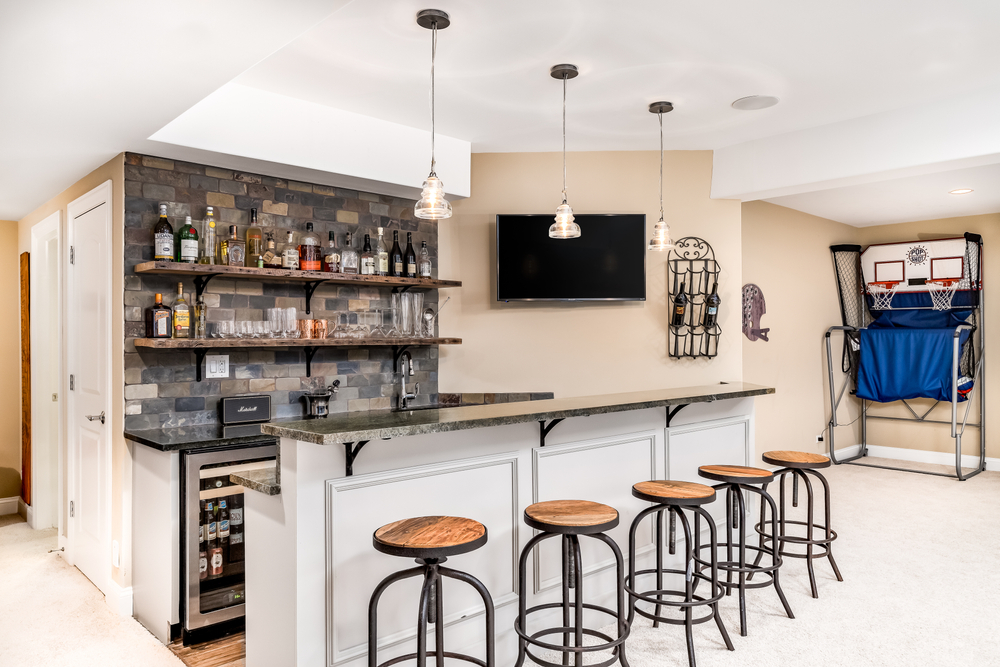 Stock Up on the Essential Tools
Whether it's wrought iron wine racks or cocktail mixing equipment, creating a quality home bar means having the essential bar tools. After all, you're going to want to take on the role of a mixologist to bring the space to life. In addition to what has already been mentioned, essential bar tools include a bar spoon, corkscrew, peeler, mesh strainer, pint glass, shaker tin, and mixing glass. In order to make delicious cocktails that are the same quality as those in a bar, you need to have all this equipment on hand.
Grab the Right Garnishes
No bar is complete without the right garnishes. This may sound like a small aspect of the entire project, but it's what elevates your bar to the next level. Oranges, lemons, limes, mint, berries, cucumber, olives – there are many garnishes out there that are suited to different drinks. While it's possible to make drinks without these garnishes, these are what will elevate your bar to the next level and make it feel like the real deal. Not only is the taste affected, but the aesthetic is, too. This is essential to creating a space in which you'll want to spend time.
Select the Right Glassware
The number of glasses on the market is endless, but you need to get the right glasses that suit the aesthetic of your bar. Similarly, you'll need different glasses for different drinks. These include champagne flutes, wine glasses, pint glasses, half-pint glasses, gin glasses, tumblers, and more. It can be tempting to go cheap with your glasses as you'll want to buy multiple, but this should be avoided. This is because cheaper glasses will break much more easily, and you'll find yourself spending more in the long run to replace them.
Choose Your "Main Attractions"
Every good bar has a focal point, and you should decide what you want your main attraction to be. A popular focal point for a bar is a drinks cabinet containing unique spirits in colorful bottles. Otherwise, you might opt for a funky chandelier or a bespoke piece of furniture. Whatever you choose, make sure it's in keeping with the theme you're trying to achieve. Having a clear focal point will elevate your bar to the next level, making it seem like the real thing. What's more, it will help you create a talking point for your guests.
Kit Out the Perfect Space
Unfortunately, not every room can be transformed into a bar. It's about finding the perfect space that has the potential to be a bar. After all, you don't want to cram a bar into a small area that doesn't allow for comfortable movement. You need a fairly spacious environment to create a bar setting; otherwise, spending time there won't be a pleasant experience. Navigating a suitable space for a bar is arguably the most important aspect of creating your own home bar. With the right measures in place, though, the hassle will certainly be worth it.