If you're like me, you've taken a quick look at your outdoor space and felt overwhelmed at the amount of work it would take to get her looking as pretty as the 20 images you pinned last night.
After doing the hard work- sweeping and power washing, treat yourself to an outdoor rug – especially if you're trying to keep your patio cozy for the winter.
Outdoor rugs have the longest life when they live on covered surfaces. If your outdoor space doesn't have a roof over it, your money is better spent on a few extra plants. More here on getting the most out of your plant purchases. If you still want a rug, just plan on giving it some TLC throughout the season. Darker rugs are helpful for hiding the dirt and pollen.
Choosing a rug can be overwhelming. Measure your space first. Do not skip this step. The rug should meet one of these sizing recommendations.
If it is an arrangement that centers a table, the rug should extend beyond the furniture by 1-2 feet.
If it is a sofa or chair arrangement, all furniture on the perimeter of the area should have front legs on the rug.
Once you know what size rug works for your space, check out these stunning, affordable outdoor rugs. The moment you unroll your new rug, you won't want to leave your cozy outdoor space. Uncork that chilled bottle of chardonnay and enjoy your pinterest-worthy porch!
7 Awesome, Affordable Outdoor Rugs
Though your outdoor space is a staple, it can be tough to fork up a big investment decorating it. So we've put together a list of our seven favorite and affordable outdoor rugs.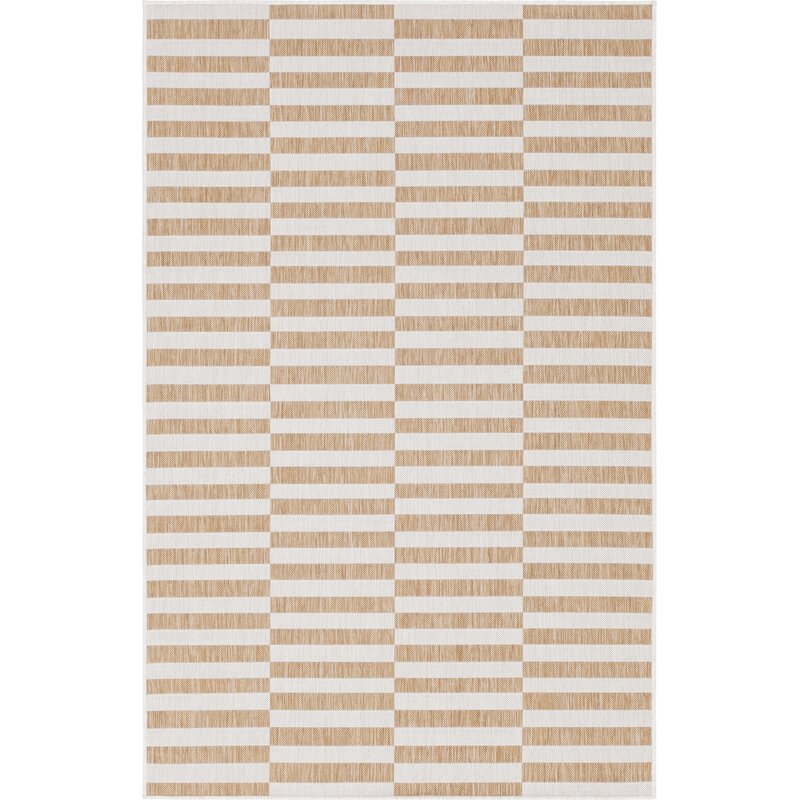 The neutral tones in this rug have a classic, sophisticated vibe. Pair it with black porch furniture for some contrast. At only $79, this rug is a steal. It's highly durable as well as kids and pet friendly.
View it on Wayfair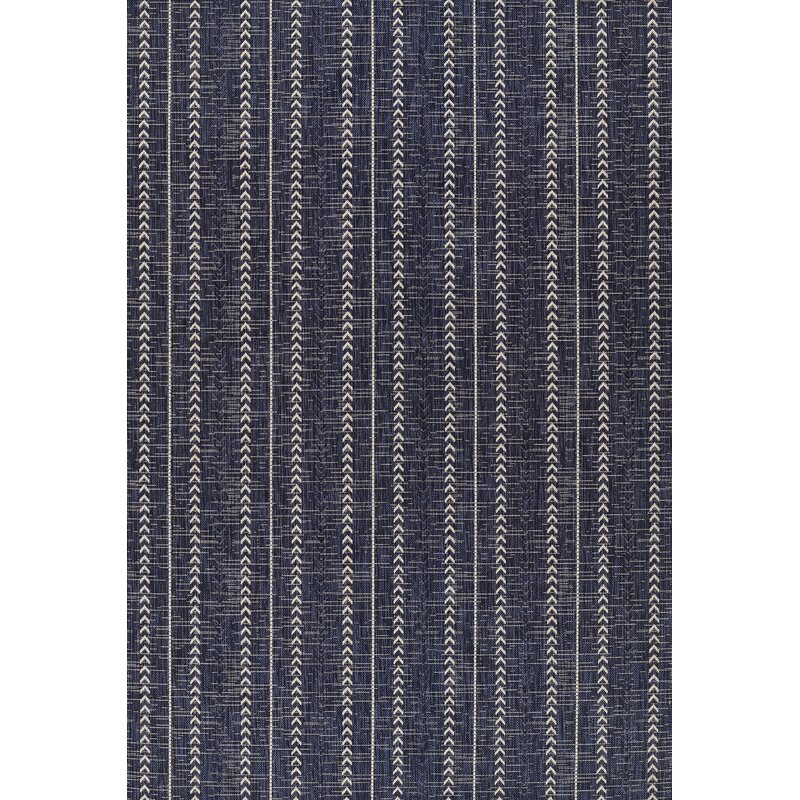 This navy blue rug will hide all the dirt and look cute while doing it.
It feels subtle in design, but bold in coloring. You can design and build different textures and patterns on top of it thanks to its minimal pattern.
View it on Wayfair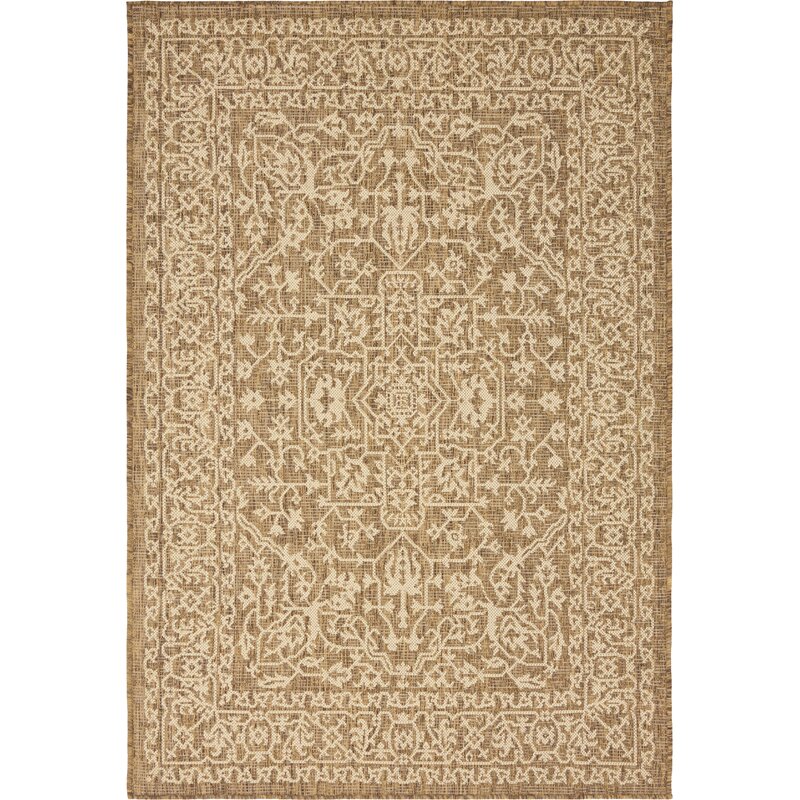 Every time I come across this rug, I think it's a traditional indoor rug. Surprise, it's not! Perfectly weather-proofed. Add this to level up the cozy vibes.
Machine-woven in Turkey from polypropylene, its versatile brown and beige hues allow it to blend well with whatever color palette you're currently working with.
View it on Wayfair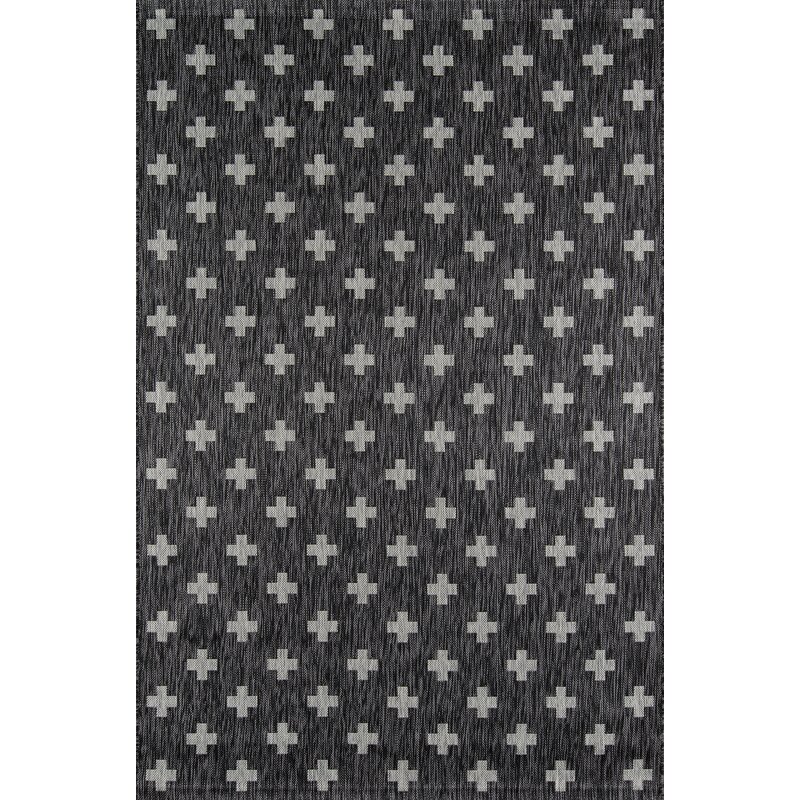 Another option to hide the mess of summer! This rug makes even the oldest porch feel modern. Its bold colors coupled with abstract designs can easily mesh with traditional and geometric patterns.
View it on Wayfair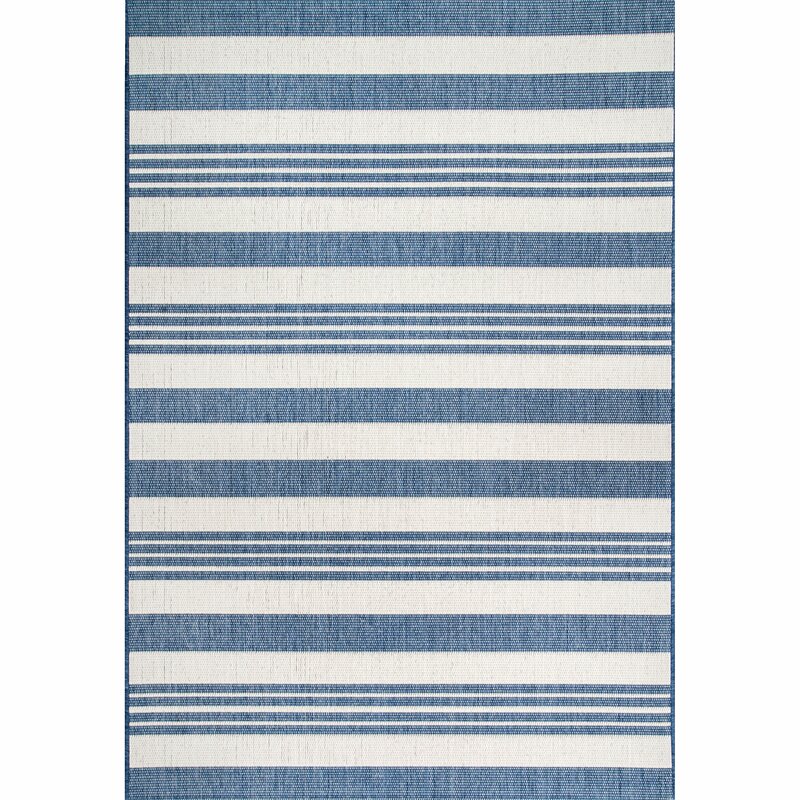 Classic vibes on deck! Couldn't help myself. Every summer porch needs a striped rug. This one provides a stylish and safe play for your outdoor space.
View it on Wayfair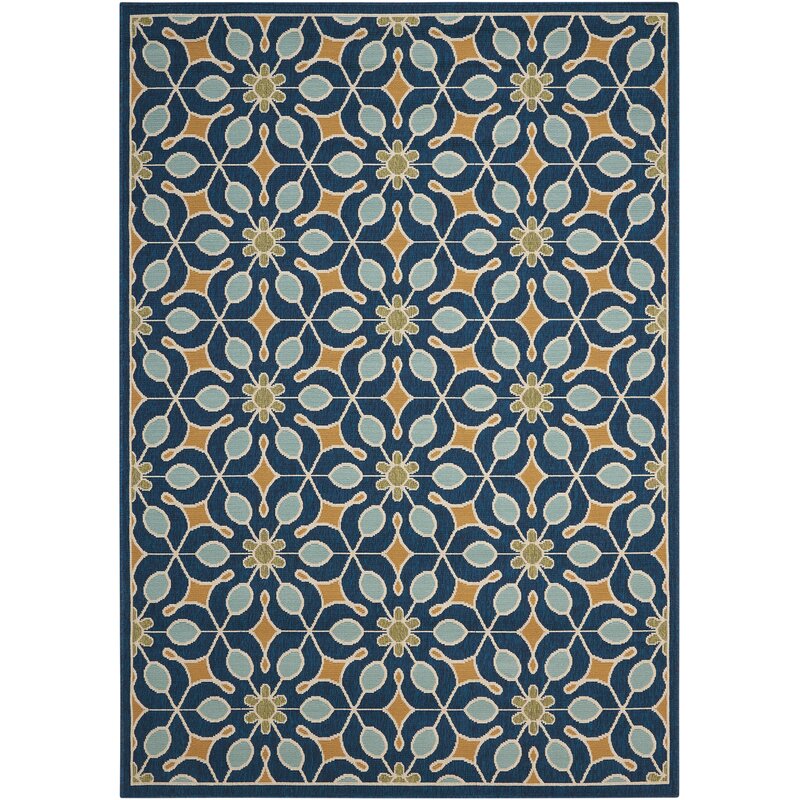 That 70s rug. Throw in some rattan furniture and you'll feel like you're with Ashton and Mila back in the day. While we're on the subject, I wouldn't mind being invited to their current house.
This affordable outdoor rug comes in at just $28.
View it on Wayfair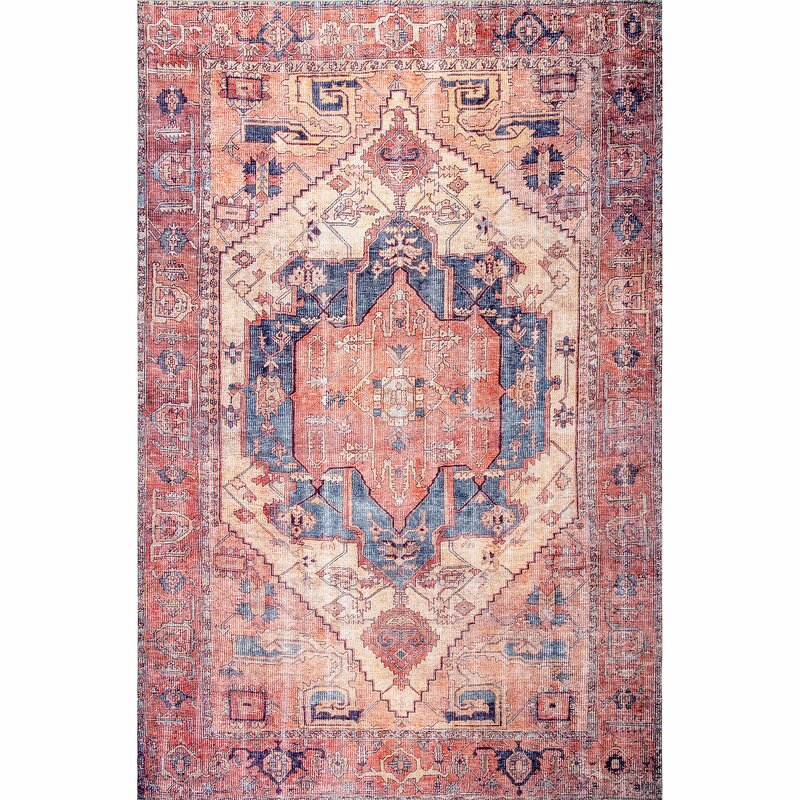 Can you believe this is an indoor/outdoor rug?! I'll have to see it to believe it. Please invite me over for iced tea when you buy this beauty.
View it on Wayfair
Whichever rug you choose for your outdoor space, cheers to spending time on your porch with people you love!