As outdoor living becomes more popular nowadays, an outdoor deck can be one of the most practical additions to your home. You'll have a place to entertain guests and enjoy a wonderful outdoor experience.
However, building an outdoor deck is an investment with significant costs involved. The total amount depends on the design, materials, and construction fees. Thus, you want to ensure that your deck is durable and can withstand different weather conditions.
Whether this is your first time adding an outdoor deck or needs to upgrade an existing one, choosing the suitable material is critical. If you're still deciding which deck material to choose, this article presents essential considerations to remember.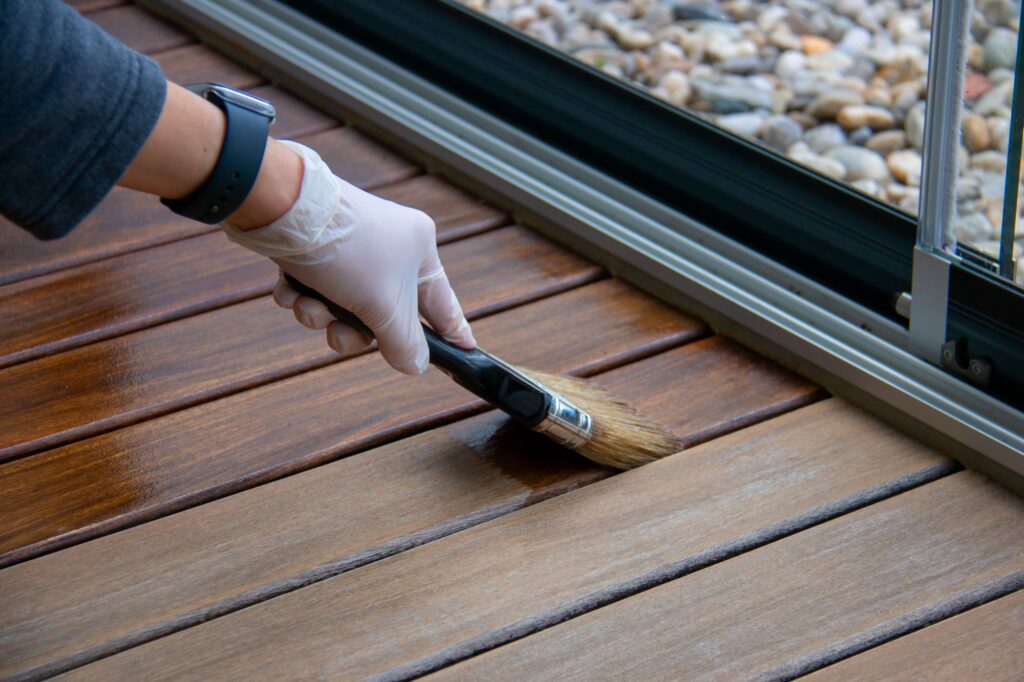 1. Learn More About The Different Materials
When you shop for deck materials, you'll have various options, each with pros and cons. Below are the most common deck materials you can find.
Composite Decking
Composite decking consists of plastic and wood fiber. It offers the natural, classic appeal of wood while lending the durability of plastic. It has resistance to slips and warps. It also requires little maintenance, making it suitable for busy homeowners.
Some people prefer to avoid the look of composite decks since they're often identifiable as artificial. Meanwhile, looking for a reputable provider when opting for composite decks is wise. A few may offer cheap materials with less resistance to mildew and stains.
Wood Decking
A classic deck material, wood is a staple material for most homes. It's natural-looking, easy to install, and durable. Depending on your preference, it can resist weather changes and moisture. However, wood has high maintenance requirements.
If you don't keep up with its regular maintenance, you may need to repair or replace it every few years due to warping, rotting, and insect infestation. Common types of wood used for an outdoor deck include redwood, cedar, and tropical hardwood. If you opt for wood decks, you can use pressure-treated wood for higher resistance to cracks, splinters, water, and insects.
Plastic Decking
Plastic or polyvinyl chloride (PVC) is another material option for decks. A PVC decking can be made entirely from recycled plastic that can resist damage from outdoor elements. It's also more durable than composite and can last you a lifetime. Unlike wood, PVC requires minimal maintenance and occasional cleaning.
On the other hand, most plastic decks may look cheap. Depending on the type, they can also become slippery from snow and rain. PVC decks also have complex fastening systems, which can shift due to temperature fluctuations.
Aluminum Decking
Aluminum is known for its toughness, rigidity, and slip resistance. It can last for decades and require little maintenance. However, aluminum isn't a great option if you want your outdoor deck to look appealing.
Aluminum is ideal for constructing outdoor decks near water features such as hot tubs, swimming pools, ponds, or lakes. Like most metals, aluminum can resist corrosion, primarily if you use it in areas prone to moisture.
The overall reliability of the structure will depend on the type of material you choose.
2. Cost of the Deck
Decks are a significant investment. Considering your budget is vital before choosing a deck material. Generally, outdoor deck materials can vary significantly in cost due to several factors, such as location and quality.
Remember that the price tag reflects the quality of the materials. Getting the cheapest material may prove more expensive. You may need to replace it in just a few years, costing you more in the long run.
Aside from the price tag, consider the overall costs of installing the deck. These may include labor, other structure and parts, and long-term maintenance and repair.
3. Deck Maintenance 
The deck material can also impact its upkeep. Some materials will require regular maintenance, while others demand little attention. Do you have the time to keep your deck in tip-top shape? Or do you prefer a low-maintenance material you can clean once in a blue moon?
4. Environmental Factors And Location
Due to its location, the outdoor deck is at mother nature's mercy. And various deck materials respond differently to outdoor elements and temperature fluctuations. Some materials, like metal, can become extremely hot in the direct sun. Others, like wood, don't like moisture.
In short, your location and local climate may limit some material options since extreme weather conditions will render these choices impractical.
Build a High Quality Deck
A well-built deck offers a comfortable outdoor space to bond, socialize, and enjoy 'me time' while sipping your favorite cup of coffee. While there are several things to consider when choosing your deck, finding deck material that will suit your lifestyle and needs is best.