Finding the right entertainment center is a must in your home, especially if you decide against wall-mounting your television. It brings your TV to eye level and hides any cords and boxes that go along with it. If your entertainment center is looking a little empty, you might need to decorate it with a few accessories to bring it to life. Depending on your style and aesthetic, there are tons of options that could be the perfect choice for your entertainment center! 
If you need a little extra guidance to start decorating, here are some tips for decorating the top of your entertainment center:
Try wall art
Use caged lightbulbs
Arrange some interior plants
Stage decorative books
Highlight memorable photos
Wall Art
Wall art can be a versatile choice for decorating your entertainment center without crowding up the surface area. While you can frame and place wall art on the entertainment console itself, you can also hang it slightly above the top of the edge of the furniture or on either side of the TV to fill empty wall space. One of the best things about decorating with prints and art is that you can find something in your style without too much trouble. You can even paint or print something yourself to personalize the space even more!
Caged Light Bulbs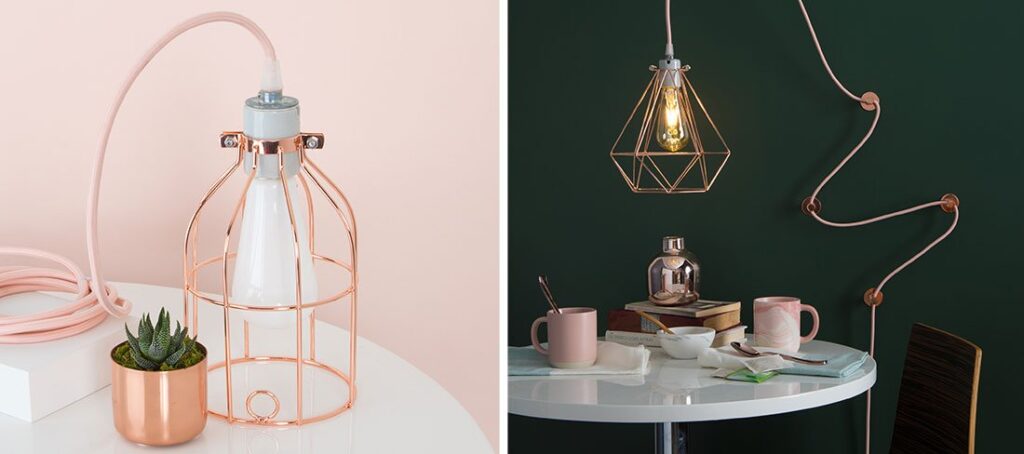 URL: https://www.colorcord.com/blogs/lighting-design-blog/what-is-an-edison-bulb 
Home lighting requires more than just ambient lighting that fills up the entire space. You also need layered lighting for tasks and accents. Depending on the size of your entertainment console, you can add between one and three caged bulbs to your space. Start with an Edison bulb, and then find a cage in a color and style that matches your home. 
There are metallic cages in geometric designs, natural shade cages made from raffia and bamboo, and even grated cages with an industrial vibe. Choose something that matches your living room color palette for a cohesive design.
Interior Plants
Plants are always a great choice for interior decor because, in addition to looking beautiful, they also lift your mood and cleanse the air around you. If you think that taking care of a few plants isn't too big of a deal, find some plants that will thrive in the lighting around your entertainment center. Be careful what you buy because some plants need lots of light and won't survive if you don't have large windows in the space.
If taking care of plants doesn't seem like your thing, you can achieve the same look with fabric or plastic plants. Some of the fake plants available today are so realistic that nobody would ever be able to tell the difference!
Decorative Books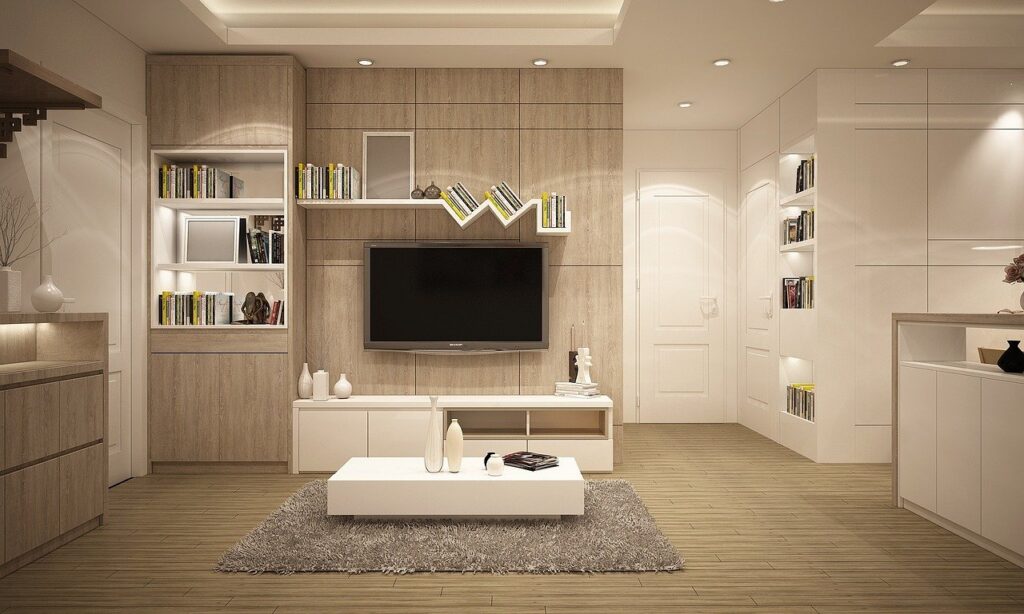 Many people still love reading paper books, but storage can be a problem if you're an enthusiastic collector. The area around your entertainment center is a great solution to over-buying all your favorite coffee table books and novels.
Place them on top of your entertainment center, hide them inside the extra storage compartments and shelves, or create a unique shelving design around the entertainment console to fill the space. You can find a place for every piece with this decorating tip!
Collectibles
Many people love collecting souvenirs from their adventures or buying collectibles related to their hobbies. Whether it's snow globes, figurines, comic books, sports memorabilia, or anything else, the entertainment center is a great place to display all of these pieces.
Depending on the type of collectible you own, you may have to hang pieces on the walls around the entertainment center instead of simply placing them on top. If you need to frame anything in a shadow box, a custom framer can help ensure that the size, shape, and theme of your frame perfectly match the other pieces of decor.
Memorable Photos
Instead of wall art for your entertainment center, consider using photos of yourself, friends, and family. Depending on the size of your space and the size of the photos you print, you could share so many different adventures all in one place! Consider printing out important moments throughout your life, like your graduation from college, engagement and wedding photos, or holiday gatherings.
Tips for Designing the Top of Your Entertainment Center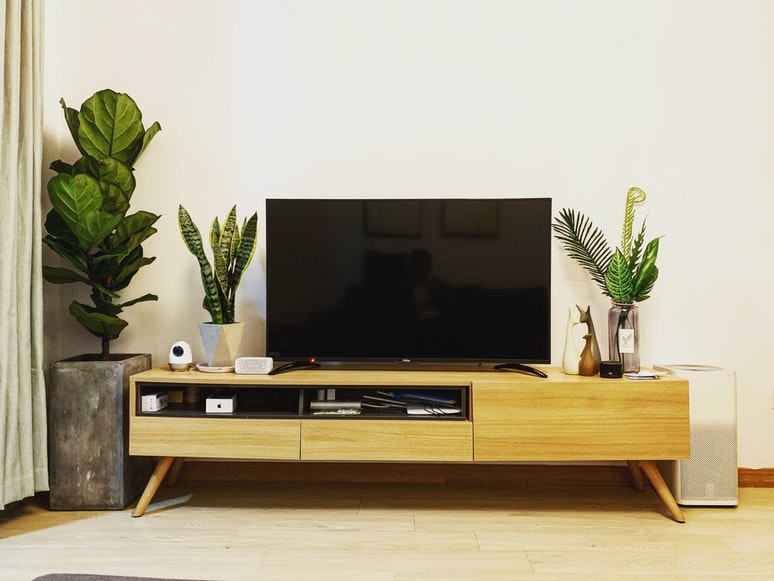 Whichever route you choose to go, you'll probably have a combination of two or three different types of pieces. So whether you combine plants with collectibles or books with photos, you still need to understand how to arrange the pieces in a pleasing way.
Coordinate Your Themes
You should keep a specific aesthetic in mind when you're choosing items to display in your entertainment center. Contrast can look nice, but drastic style differences may detract from the look you are trying to achieve.

Coordinate your accessories with the style of the entertainment center and with each other to ensure everything looks good. It's a good idea to fill in spaces between books or DVDs with bookends and accents that are all the same color palette or all made of the same material, like wood, pottery, or ceramic.
Fill Vertical Spaces
As you start placing accents, you'll notice that different heights give your decor a more dynamic feel. Consider filling up the vertical space as well as the horizontal space when you add vases, photo frames, and plants that range in height and width.
Rely on Arrangements
Whether you choose to use three, five, or nine items on top of your entertainment center, odd number groupings are generally the most visually appealing. You also need to consider the background, midground, and foreground of your arrangements. Larger pieces go in the back; smaller pieces go in the front so they aren't hidden by larger items.
Different shaped objects can also play off each other in matching or contrasting displays. Create a matching cluster of circular vases of different heights or place angular and circular pieces together in a contrasting arrangement. 
Just Start Decorating Your Entertainment Center
Don't let indecision freeze you when it comes to this type of decor. Playing around with different items you already own will help you decide on a direction. Then, you can simply fill in the blanks when you shop at your favorite stores. And if you want your entertainment center to last as long as possible, make sure you take care of it.