If you have a living room without overhead lighting, you may wonder what the best approach is to light the space sufficiently and stylishly. Don't panic. Believe it or not, there are heaps of fun ways to do it that give you lots of flexibility and let you get creative.
What To Do if Your Living Room Doesn't Have Overhead Lighting?
Consider a living room without permanently affixed overhead lighting as a blank canvas, one on which you can try many different types of lights and placements around the room.
This freedom will enable you to play with the lighting to discover the options that work best for your space and your mood. Unless you've recently remodeled, you don't often get an opportunity to have this kind of decorating fun.
Gauging how much natural light reaches into your living room will help you decide how to light it. Knowing the primary uses of your living room — be they reading and watching movies, family playtime, or entertaining — will also help you decide which types of lighting work best.
For example, readers and TV-watchers need directional and mood lighting, family play-time requires more overall light — so you can find those tiny dolls shoes or lego blocks — and entertainers will likely want a mix of both.
8 Creative Ways to Light Your Living Room
Let's explore eight creative ways to light and decorate a living room that doesn't have permanent overhead lighting. Feel free to mix and match your favorite ideas to create a space that is uniquely yours.
But before we get started, keep in mind: lumens are everything. Lumens determine the brightness. We'll mention some natural lighting options, but if you go the lamp route, you want to stick with 500-800 lumens in a living room
Hang Some Plug-In Pendant Lights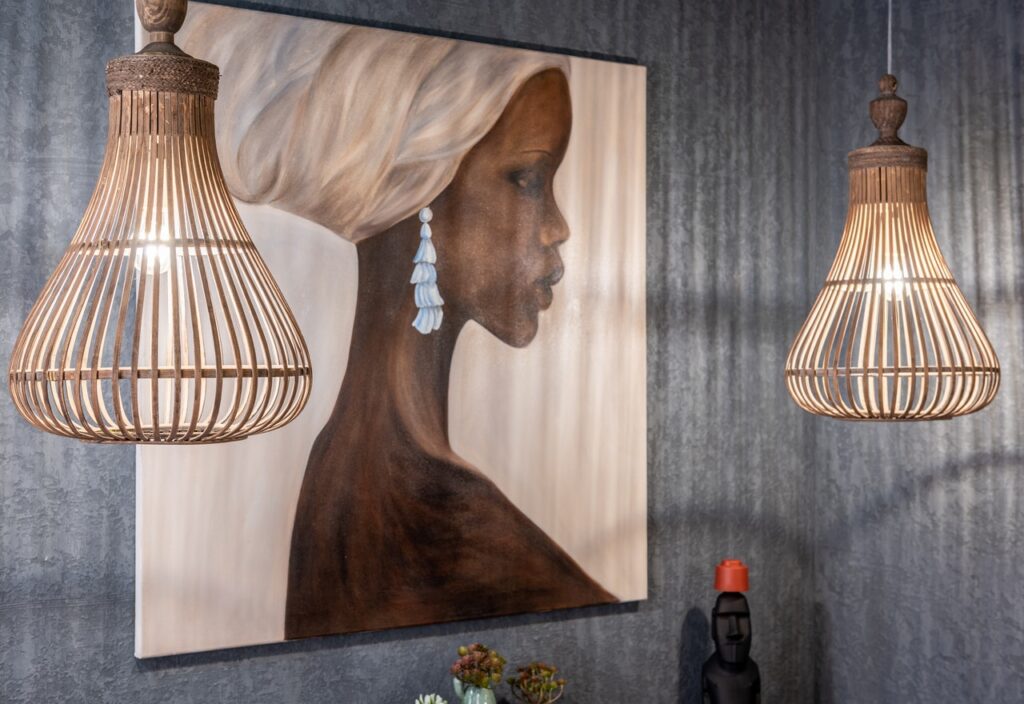 Plug-in pendant lights are simple and stylish solutions that provide overhead lighting. If you can add hooks to your ceiling to hold the lights' electrical cords, you can easily hang pendant lights and plug them in for many different types of lighting. An excellent idea is to hang two on either side of a piece of art to complement and highlight it. Or, hang one in a living room corner, so the light shines off of two walls, doubling its effect.
Pendant lights are great alternatives to floor lamps if you don't have much floor space. They also work beautifully with other lighting options and are a great place to start your lighting adventure – especially if you don't have a ceiling fan.
Feature Floor Lamps As Art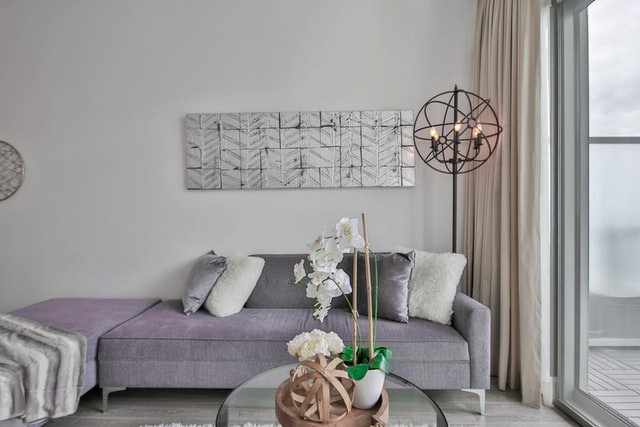 If you have the floor space, featured floor lamps add light and points of interest to your living room. You can choose between multiple shade types to suit your lighting needs — from minimalist shades that emit a lot of light to those that are more opaque and act as mood enhancers with other lighting options. In addition, many floor lamps come with varying light levels so that you can control their strength depending on your needs.
For a bold statement, choose two oversized pendulum-style floor lamps to light up your couch and an armchair. For something more minimalist, there are floor lamps with more directional lighting, perfect for reading under or adding a welcoming mood to your living room.
Top Your Side Tables With Lamps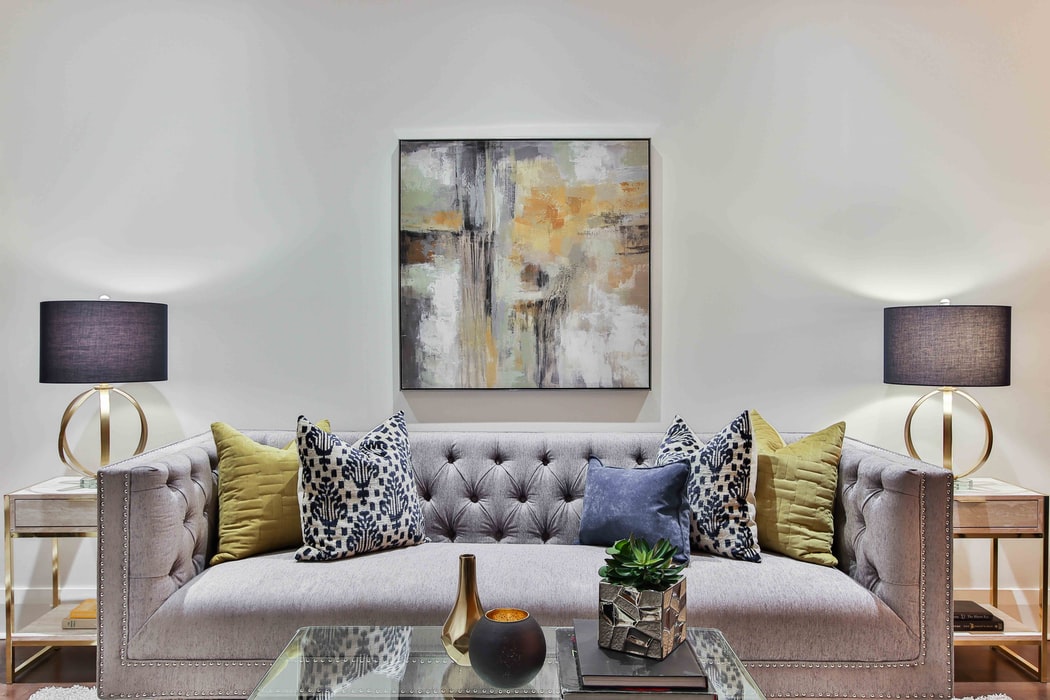 For a curated and sophisticated look, try setting up two identical table lamps at either end of your couch. Not only will these lamps add much-needed light to your living room, but they'll also help your space look sophisticated and purposefully decorated.
Table lamps bring light to both the high and low areas in your space, so they can work to illuminate wall art and tasteful decor pieces such as vases and large picture books.
If your living room has a relaxed vibe and you like to mix and match your decor, you're in luck. Table lamps come in all shapes and sizes with several materials for the complimentary shade. Match your lamps' color to your couch throw cushions or the primary color of your living room carpet. If you need to save space, consider using desk lamps as these often have slimmer profiles.
Get Moody With Candles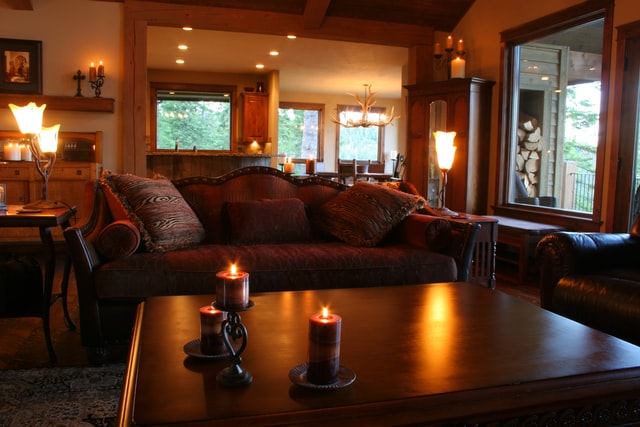 Especially effective in dimmer rooms that may not get a lot of natural light, candle lighting is an instant mood enhancer for when it's completely dark outside. Try to use candles made of natural substances such as beeswax or soy, so they also enhance the air in your living room rather than adding pollutants while they burn.
Or, to avoid having to re-light and replace real candles, or if you're concerned about the fire hazard, consider getting some LED flameless candles instead. These candles provide the same mood lighting as wax candles without causing any worry. Some even come with a remote control so you can adjust them as the mood strikes you.
Have Fun With String Lights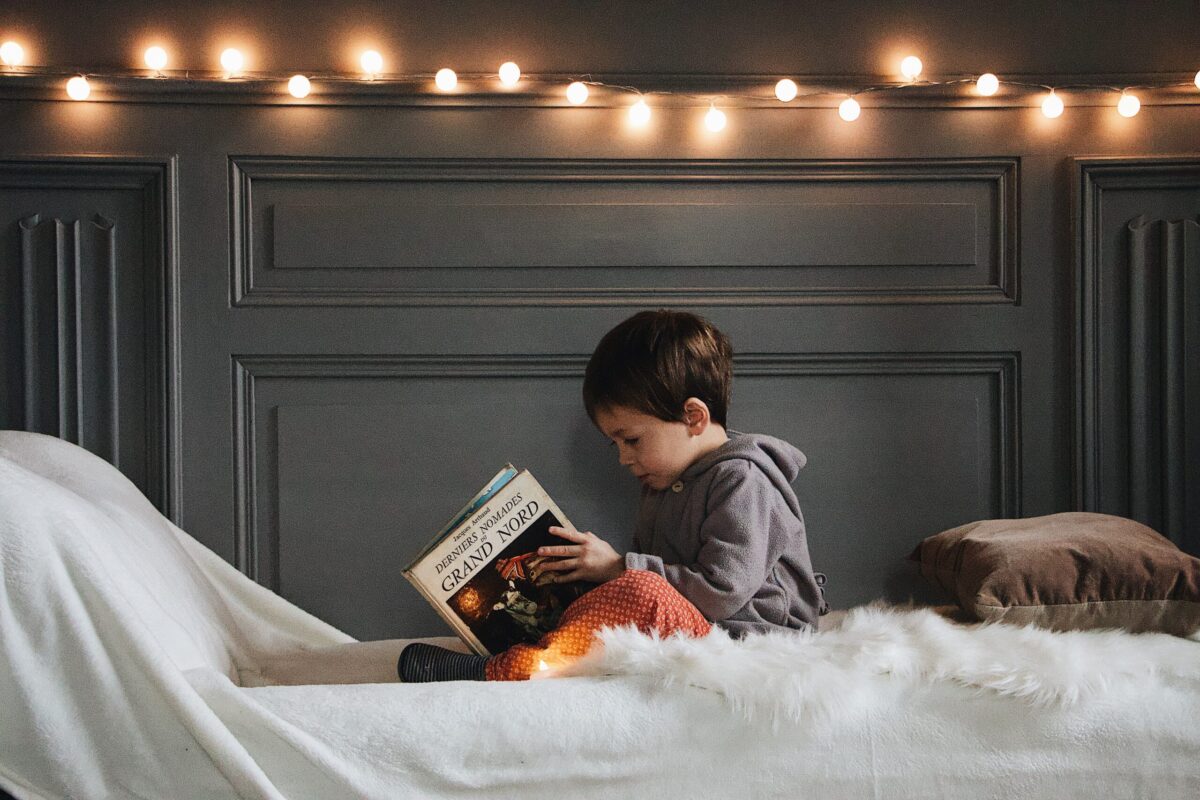 For an outside-the-box solution to a living room without overhead lighting, look into using string lights. String lights can provide a surprising amount of light, or you can use them simply to add some extra fun to your lighting choices. For example, window string lights hung on the inside of curtains, across the curtain rod, or directly in the window are playful ways to add lighting and interest.
Additionally, you can hang some string lights directly on the wall, across your mantle, or even draped over a large vase. For a tasteful coffee table centerpiece, try placing a string of battery-powered or solar lights into a prismed glass bowl and watch the lovely colors dance on your walls.
Use Space-Saving Wall Sconces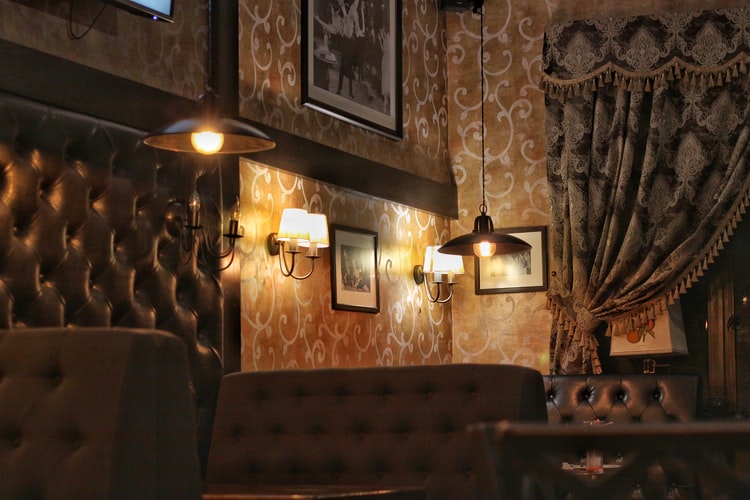 Another terrific space-saving lighting option if you wish to keep your living room floor clear is to install some wall-mounted sconces. To avoid getting an electrician in to do the wiring, consider plug-in options that work in existing electrical outlets. Similar to table lamps, wall sconces can work nicely to light up a featured work of art or to add some elegance on either side of your fireplace.
Wall sconces bring in a beautiful light to your living room that compliments light from other lighting options. In addition, they can make your room look more tended to and even larger when framing a mirror. Try placing them on either side of your living room wall clock.
Add Mirrors to Harness Daylight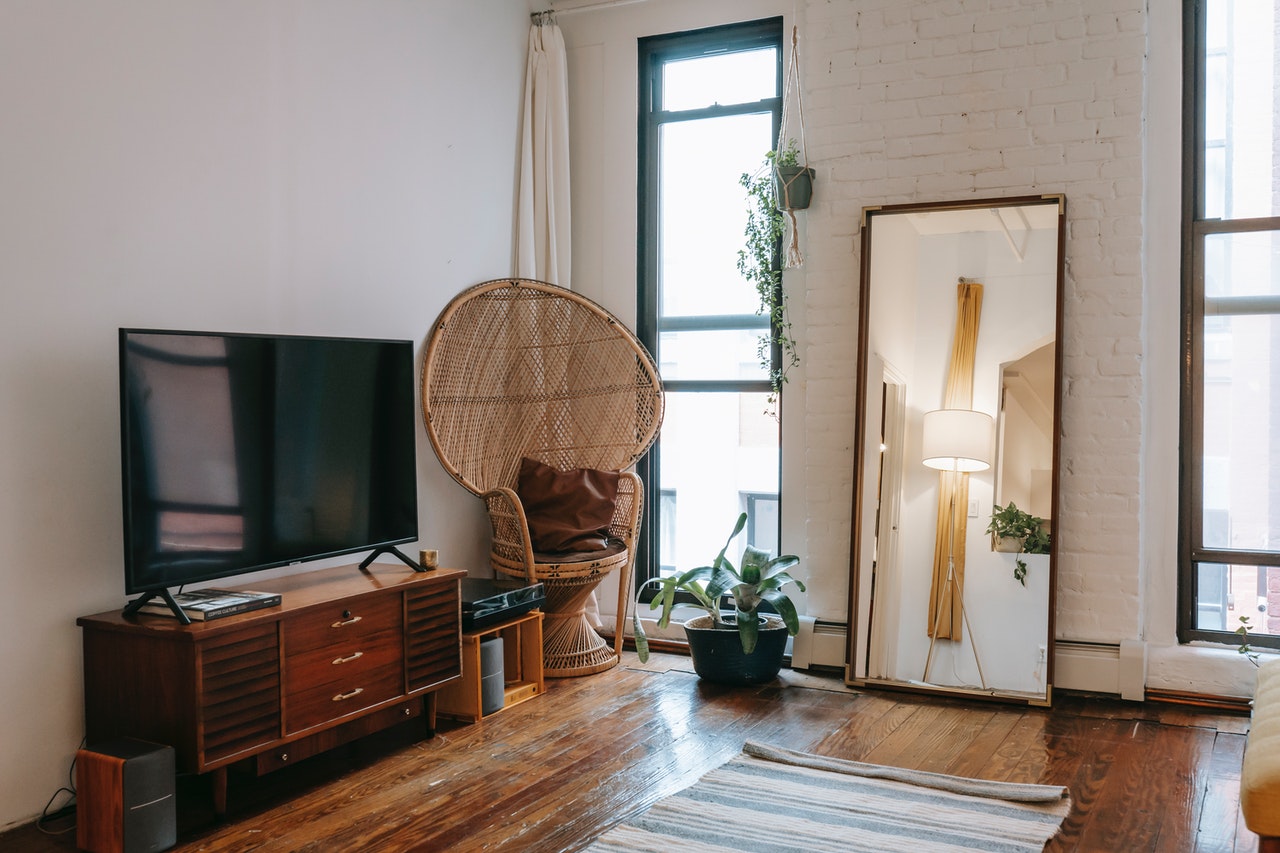 Mirrors are great options for making a room appear larger and for adding light where you need it. They can be neutral or add some contrast to your living room decor with a perfect blend of fashion and function. As the design element of a mirror comes from its shape and the frames' material, you have many options available when choosing the best one for your living room's style.
To bring the most light into your living room with a mirror, shine a floor lamp in its direction for additional light. Or, place the mirror adjacent to or opposite a window. These tricks will increase the natural light reflected in your space.
Even on the cloudiest days, a well-placed mirror will harness some daylight, so the larger the mirror, the brighter your living room will be.
Let Natural Light Shine In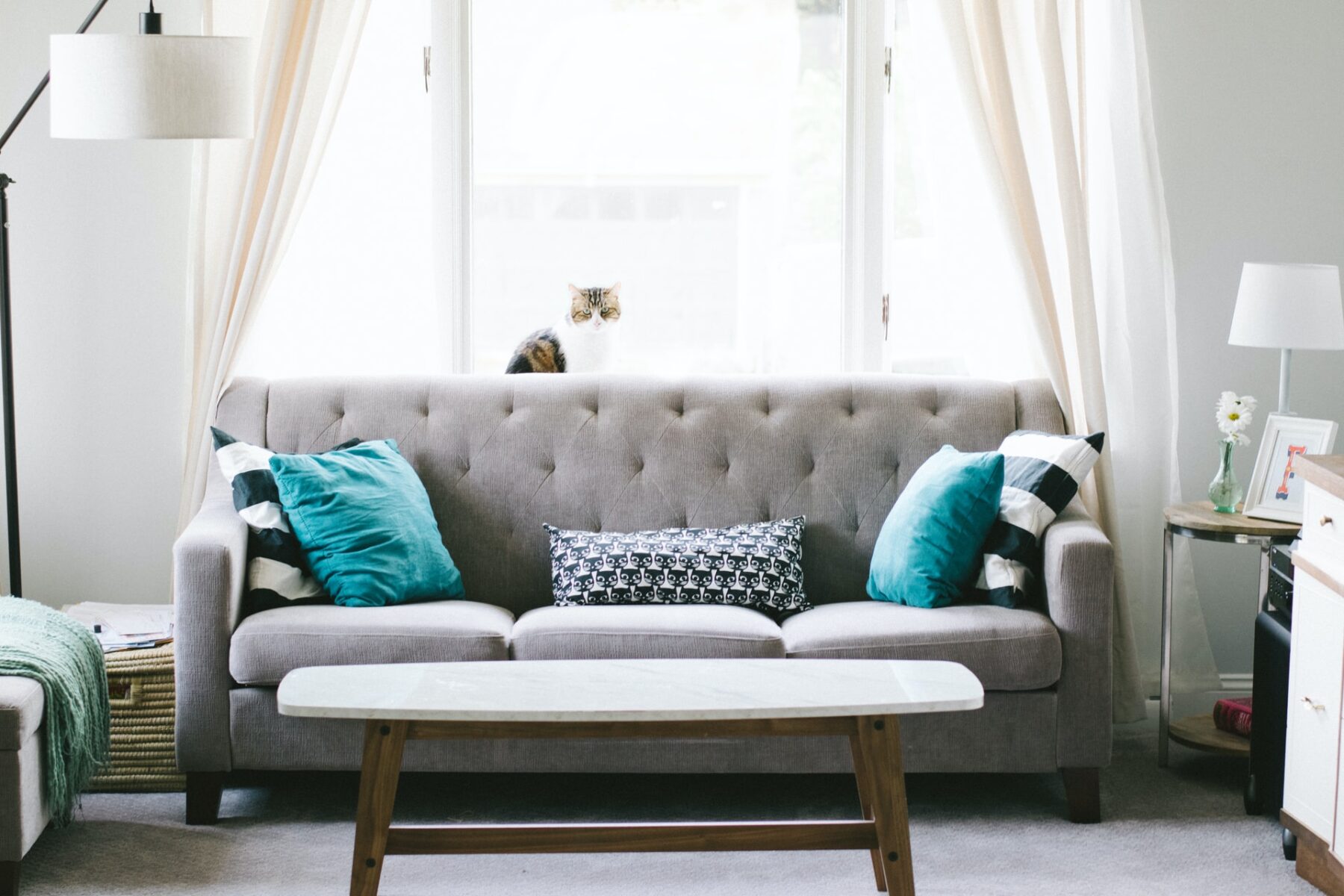 If your living room has a large window or two and you aren't worried about privacy, keep your drapes open or leave them off completely to let as much natural light in as possible. However, consider covering your window panes with some privacy glass or less permanent stick-on glazing if privacy is an issue.
You can also use curtains made of light fabric that block outside viewers but still let the light shine in. Alternatively, cover just the bottom half of your window with a light curtain and leave the top bare so that the sun can shine in and even nurture some living room plants.
With so many available options for lighting a living room without overhead lighting, you'll be sure to create a space that is bright and welcoming. And since all of these options can work nicely together, it's easy to create a unique and functional space.
The important thing to remember is to have some fun when making your choices and take advantage of this opportunity to make your living room your own!