Living room lamps serve many purposes. While table lamps can be a great feature, floor lamps free up precious table space. But sometimes they're tricky to place.
Here's how you place a floor lamp in your living room:
First, you need to determine the purpose your floor lamp will serve.
Figure out what type of light you need.
Pick and purchase your floor lamp.
Place it with light radiating toward your focal spot.
Arrange your floor lamp appropriately with the rest of your living room furniture.
We'll dive into each of these in some detail below.
First, you need to decide: which of the following purposes will your floor lamp serve?
Reading Light
Ambiance Light
Primary Light
Once you've decided it's purpose, you'll need to select the perfect location for your floor lamp. Let's figure out the best floor lamp for you. I'll share some of my favorite floor lamps along the way.
Floor Lamps for Reading in the Living Room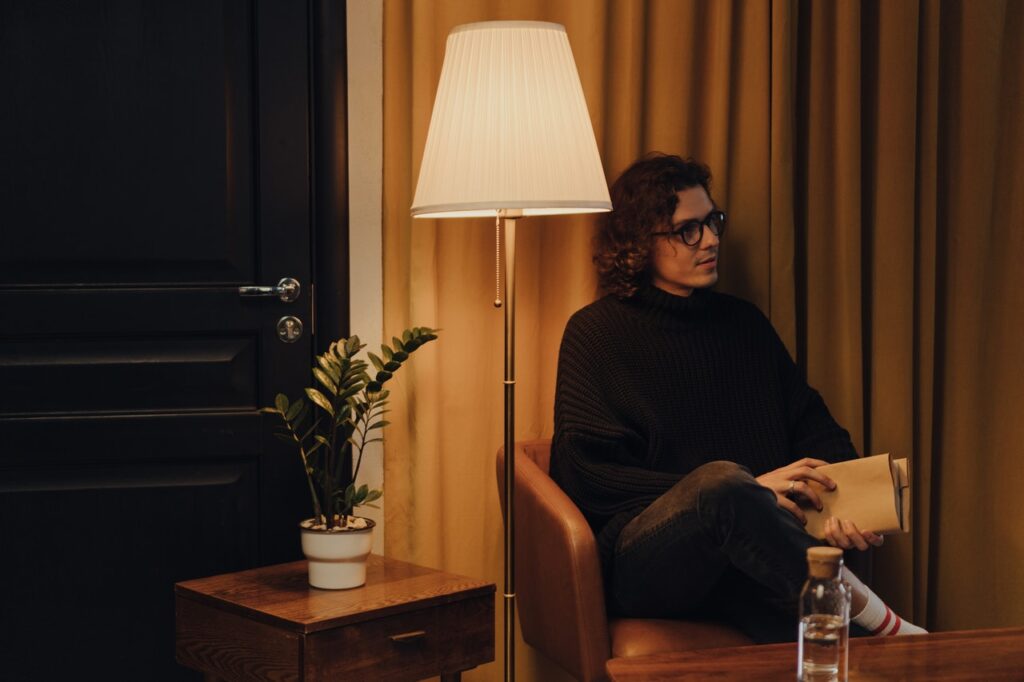 You've had a long day. You are finally curled up on your favorite chair with your favorite novel. It's too dark. Getting out of the chair isn't an option at this point. You need a lamp, preferably one that doesn't take up space on the small table where your tea is currently resting on a coaster.
Reading lamps cast light in a specific direction. The bulb is normally pointed down or to the side. The lamp will have a shade that covers the bulb and guides the light, keeping it in one specific area.
If you are using a floor lamp for reading, place it behind or to the side of the chair or sofa. Floor lamps can be switched on via a button on the cord or a small knob near the bulb. It's helpful to have the knob closer to the top of a reading lamp.
A few of my favorite reading floor lamps:
Floor Lamps for Ambiance in the Living Room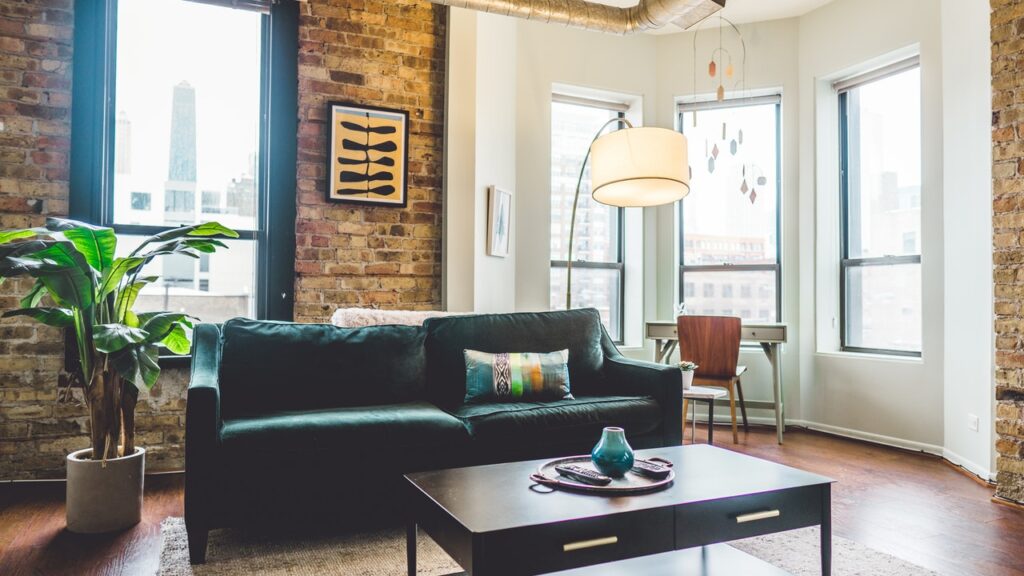 There's something magical about driving around at dusk, looking at homes, lamps lighting the windows with a warm glow. This, my friends, is ambiance. It's cozy, warm and approachable.
To achieve this look, you need a floor lamp that diffuses light well. Some of the warmth will be determined by the type of lightbulb in the lamp. Consider your flooring type when thinking about the warmth of your lamp.
Use a 2000-3000K bulb for warm light.
A floor lamp used for ambiance, needs a shade, preferably one that is not bright white. Warmer toned lamp shades will create warmer light. A floor lamp used for ambiance becomes part of the decor of the room. It can serve as a focus point, like a small piece of furniture. Place it in an empty corner or pair it with a chair or sofa.
A few of my favorite floor lamps that create ambiance:
Floor Lamps as a Primary Light Source in the Living Room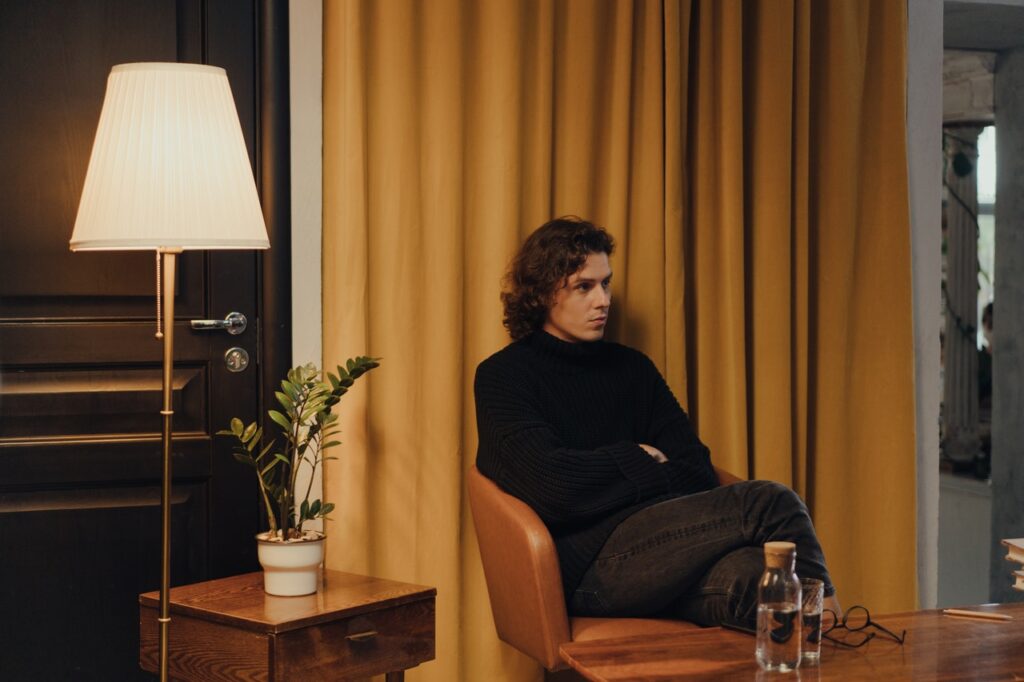 Sometimes you just need more light in your living room. I've lived in apartments where the overhead lighting was terrible. I've lived in an old house where some lights just wouldn't work without thousands of dollars in electrical work. Floor lamps are a perfect solution in these situations!
For a floor lamp that will provide a lot of light, look for a lightly colored lamp shade. The lamp shade needs to provide a lot of space for the lightbulb, so the light has space to escape the shade and spill into the living room.
Place the floor lamp in a central location in your living room. Choosing a spot for this floor lamp will require some trial and error. Try it in different locations, until you are satisfied with the way the light diffuses into the room.
A few of my favorite floor lamps to light a living room:
Living Room Floor Lamp FAQ
Before we leave you, we wanted to tackle a few very specific questions we get often related to floor lamps in the living room.
What is the Correct Height for a Floor Lamp?
Your floor lamp should be between 54 and 64 inches tall. Of course, it will depend on your purpose and placement, but a good rule of thumb is that the lamp shade should be above eye level of the seated person – whether you or your guests.
So if you're placing your floor lamp next to your sofa, shoot for around 60 inches tall.
Can You Place a Floor Lamp Behind a Couch?
You can definitely place your floor lamp behind or to the side of your couch. They work great behind corner sofas or just to the side of couches. That said, if your couch is right up against a wall or you have a sectional fashioned in the corner, you may want to go with wall scones instead. If you've got a sectional sofa with a rug beneath, you're going to want to put the lamp beside rather than behind.
Can You Place a Floor Lamp in Front of a Window?
It probably doesn't make much sense to place a lamp in front of a window, as you'll be blocking natural light from coming in – which is the point of your floor lamp – right?
That said, a floor lamp can work great just to the side of a window to provide you with light at night.
How Many Lamps Should You Have in Your Living Room?
If you don't have overhead lighting, you should look to have 3-4 sources of lighting in your living room. If you do have overhead lighting and you're looking for a reading lamp or ambient lighting, you'll probably be fine with 2-3 lamps. But at the end of the day, we don't think you can have too many lamps.
Brighten Your Living Room with Style
Lighting is a powerful tool that can make a room feel cozy by creating ambiance. It can help the room feel like a happy place by making it brighter. It can even foster good habits such as reading and exercise by providing just the right amount of light for those activities. I hope this article leaves you feeling ready to create a well-lit living room with just the right floor lamp!
If you are still unsure what type of floor lamp to get for your living room, be attentive to how you use your living room. Make a note of how you feel when you are in your living room. Then, come back to the three main purposes of floor lamps in the living room. You'll have a clearer vision for the type of floor lamp you should purchase for your living room.
If you're not sure which floor lamp to choose, get both! You can never have too many lamps in your home!